Alan Sillitoe

Alan Sillitoe (4th March 1928 - 25th April 2010) was an English writer and a member of the so-called "Angry Young Men" movement of the 1950's. He is the author of more than 40 works of prose, poetry, and drama and is best known for his novels "The Loneliness of the Long Distance Runner" and "Saturday Night and Sunday Morning". He is one of England's best writers of proletarian fiction and the spokesperson for the English working class of the 1950's and 1960's. He was born in Nottingham, England, the setting for much of his fiction.

He retained a love for Russia, particularly its vodka, but his most compulsive fascination, besides writing, was with maps. He explored new landscapes with an enthusiasm that matched any 19th-century adventurer.
His life and work
Sillitoe was born in Nottingham to working-class parents. Sillitoe left school at 14, having failed the entrance examination to grammar school. He worked at the Raleigh factory for the next four years, spending his free time reading prodigiously. He then joined the Royal Air Force, albeit too late to serve in the Second World War.

He served as a wireless operator in Malaya during the Emergency. Pensioned off at age 21 on 45 shillings (£2.25) a week, he lived in France and Spain for seven years in an attempt to recover.
In 1955, while living in Mallorca with American poet Ruth Fainlight, whom he married in 1959, and in contact with the poet Robert Graves, Sillitoe started work on Saturday Night and Sunday Morning, published in 1958.
Influenced partly by the stripped-down prose of Ernest Hemingway, the book conveys the attitudes and situation of a young factory worker faced with the inevitable end of his youthful philandering.

As with John Osborne's 'Look Back in Anger' and John Braine's 'Room at the Top', the novels' real subject was the disillusionment of post-war Britain and the lack of opportunities for the working class. It was adapted as a film by Karel Reisz in 1960, with Albert Finney as Arthur Seaton; Sillitoe wrote the screenplay.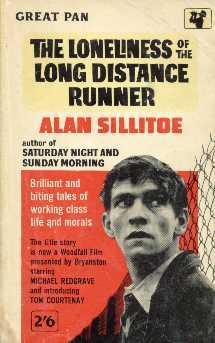 Sillitoe's story "The Loneliness of the Long Distance Runner", which concerns the rebellion of a borstal boy with a talent for running, won the Hawthornden Prize in 1959. It was also adapted into a film, in 1962, this time directed by Tony Richardson and starring Tom Courtenay. With Ruth Fainlight he had a child, David. They later adopted another, Susan. He lived at various times in Kent, London and Montpellier. In London, he was friendly with the bookseller Bernard Stone (who had been born in Nottingham a few years before Sillitoe), and became one of the Bohemian crowd congregating at Stone's Turret Bookshop on Kensington Church Walk.
Among his 53 volumes, including novels, short stories, plays, children's fiction, poetry, travel books, drama, memoirs and criticism – some works defy classification. A Start in Life (1970) and Life Goes On (1985) marry a picaresque style with the drabness of post-1950s Britain. Travels in Nihilon (1971), inspired by his experiences in the USSR, invokes the tradition of Orwell's Nineteen Eighty-Four and Huxley's Brave New World but supersedes both in its manner. It is as though Finnegans Wake has been unselfishly rewritten with coherent sentences and a story, and it offers a magnificent evocation of totalitarianism, inhumanity and farce. The Rats and Other Poems (1960) shows a disdain for the conventions of verse unmatched since Blake.
The Storyteller (1979) is one of the best-ever novels about the pitiless, unforgiving nature of writing, and The General (1960) is the fictional precursor to Wladyslaw Szpilman's The Pianist. For a representation of the heroic comedy of growing old, Birthday (2001) cannot be bettered.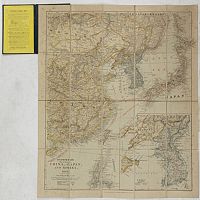 His relationship with Russia
After that he campaigned tirelessly and secretly on behalf of political prisoners in the eastern bloc and turned his public scorn against what he discerned as the hypocrisies and complacencies of the British leftwing intelligentsia. He was convinced that pro-Palestinianism was antisemitism by the back door, and by the 1970's he had been shunned by many of those who, usually with a hint of condescension, regarded him as D.H. Lawrence reborn with Marxist credentials.

In an attempt to take a break from his writing career, in 1967 Alan Sillitoe set off in a boxy blue Peugeot from Germany towards the then USSR. In Leningrad, despite his desire to travel alone, he was given an official escort in the form of George Andjaparidze, who was to become a fellow journeyman and friend. On their long drive into the heart of the country, George and Alan encountered numerous police checks, spent late nights filled with vodka, and inadvertently took part in a motor rally.
This is a story of traveling, history, people, and places; of the Nazis and perestroika; Pushkin and Tolstoy; the fight for freedom and the strong-armed nature of the Soviet government.
In the deceptively simple manner for which he is so well known, Sillitoe offers a fascinating account of his relationship with Russia, its people, and their changing fortunes over the past 40 years. In the 1960's, he was celebrated in the Soviet Union as a spokesman for the "oppressed worker". In the West, his first official invitation to visit came in 1963, which he recorded as Road to Volgograd (1964). During the 1960's he traveled to Russia and the eastern bloc satellite states on six more occasions. He was still treated as an unalloyed literary revolutionary, but the communist authorities were in for a surprise. When asked in 1968 to address a Congress of the Soviet Writers' Union, with Brezhnev present, he denounced the abhorrent abuses of human rights they had carelessly allowed him to observe and record.
To honor him, he was asked to address the 1968 Congress of Soviet Writers' Unions, where he denounced Soviet human rights abuses, many of which he himself had witnessed. In 1990, Sillitoe was awarded an honorary degree from Nottingham Trent University. The city's older Russell Group university, the University of Nottingham, also awarded him an honorary D.Lit in 1994; in 2006, his best-known play was staged at the university's Lakeside Arts theatre in in-house production.
Sillitoe wrote many novels and several volumes of poetry. His 1995 autobiography, 'Life Without Armour', was critically acclaimed on publication and offers a view into his squalid childhood. In an interview, Sillitoe claimed, "A writer, if he manages to earn a living at what he's doing – even if it's a very poor living, acquires some of the attributes of the old-fashioned gentleman (if I can be so silly)."
In 2007, Gadfly in Russia, an account of his travels in Russia spanning 40 years, was published. In 2008, London Books republished 'A Start in Life', as part of its London Classics series to mark the author's 80th birthday. Sillitoe appeared on BBC Radio 4's Desert Island Discs on 25th January 2009.
He was elected a Fellow of the Royal Society of Literature in 1997.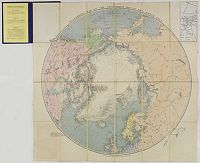 From an early age, geography and maps were a very important part of writer Alan Sillitoe's life.
In the 1974 essay 'Maps' he remembers watching with 'utter fascination when the teacher in school took a wheeled metal cylinder with a handle to it, rolled it on an inked pad, and then pushed it firmly across a blank page in my exercise book so that a perfect outline of Europe and North America was left gleaming on the page.'
'It was the action of a magic wand, a device made by a wizard.'
Maps would have a more functional role to play during his adolescence when he joined the Air Cadets, and later still when he served as an RAF wireless operator in Malaya. When writing his Nottingham-based novels, Sillitoe always had a street plan to hand, alongside a one-inch scaled map of the area, enabling him to produce a definitive Nottingham landscape. See: www.sillitoetrail.com/map/

Sillitoe loves maps
In August 2011, Ramsay Wood met and talked with Alan Sillitoe and wrote: Sillitoe loves maps. He regards them the way some people regard beautiful paintings.
A huge map of Russia dominates one wall of his writing room; on a table lies a foot-high stack of opened maps from other parts of the world, and packed on a shelf above are innumerable road and street maps from Spain, France, England, Morocco, Russia, Algeria, to name but a few. 
Between stints of writing, he will pore over these personal icons to recharge his creative batteries or to check specific points of topology he may be writing about.  Maps give ideas; that's why I like them, he says. He, and his eight-year-old son David, spend months drawing what they call map poems and intricate entertainment of visualizing imaginary countries or towns.  Their cartographic habit appears unbelievably detailed, an exercise in total urban or rural planning. 
In David's bedroom, there hangs a framed early map poem entitled "Astronautic Research Centre" at the top and captioned "Special Syldavian Survey Sheet Seven: Sillitoes" at the bottom.  Cities, towns, villages, airports, swamps, roads and train lines are accounted for in this bird's-eye view of an imaginary launch pad.

Sillitoe's emphasis on geographical accuracy comes through clearly in his books; the scenery is always vividly described, and one has the sense that his characters act within a living ecology, not a dead landscape of the intellect. 
An extension of his love of maps is a keen interest in martial arts.  Strategy, tactics, and military history – are subjects Sillitoe has studied long before he was published.  Frank Dawley in Tree on Firefights in the Algerian War on the side of the F.L.N.  The desperate struggles for survival of Dawley and his band of guerrilla comrades take place in the harsh climate of the Sahara and under battle conditions that are portrayed with a blend of brutal realism and poetic imagery.

Alan Sillitoe died of cancer, aged 82, on 25th April 2010.
Interesting reading
See www.roberttwigger.com/how-to-write-and-get-published/2011/8/6/how-i-write-alan-sillitoe.html
Daleski,H.M. "Alan Sillitoe : The Novelist as Map-Maker" In Essays on the contemporary British Novel, ed. Hedwig Bock and Albert Wertheim. Munich: Max Huber Verlag, 1986. Describes Sillitoe's use of maps in his life and his fiction.


We offer a group of maps owned by Alan Sillitoe, all with his signature.