Articles about Prints

We hope the following short articles are of interest to our users.
The fine art of printmaking is concerned with the production of images by varying methods of replication onto paper, parchment, fabric, or other supports. The resulting fine prints (impressions) are considered to be works of art in their own right, even though they exist in multiples.
Printmaking encompasses woodcuts, engraving, etching, mezzotint, aquatint, drypoint, lithography, screen-printing.

Click on the image or the title to open the article.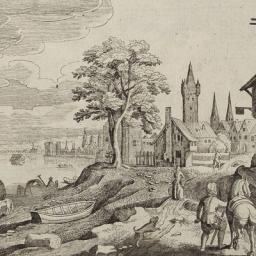 Jacques Honervogt was a German-born engraver who moved to Paris in about 1608.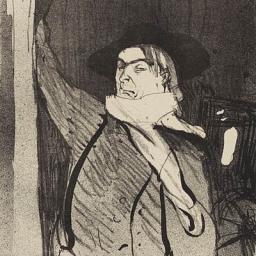 Henri Toulouse-Lautrec was born in Albi, near Toulouse in south-west France. He was descended from French aristocratic family, and his parents were first cousins. Perhaps as a result of this, he inherited severe health problems and suffered from a rare bone disorder that meant he walked with a cane and was only four and a half feet tall.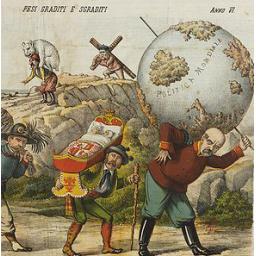 Augusto Grossi (1835-1919) specialized in color-printed caricatures. At its peak, the circulation of "Il Papagallo" reached 50,000, and in 1878 a Parisian version, "Le Perroquet", and a London edition, "The Parrot", were both launched - even a Greek version exists.
"Il Papagallo" closed in 1915, when Grossi was 70 years old.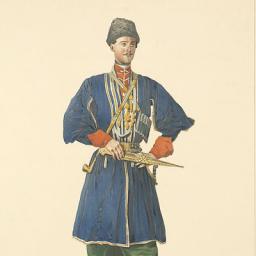 Gagarin was born in one of the oldest noble families in Russia, Gagarin princes, descendants of Rurikides. He is raised until the age of thirteen by tutors, when his parents lived in Paris and Rome. He joined the College Tolomei in Siena. As his family knew Karl Bryullov, who lived at the time in Italy, the young prince took drawing lessons from him.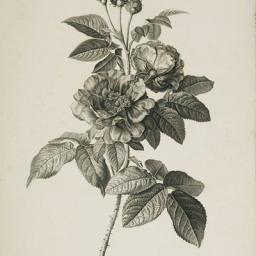 A native of Flanders, Gerard von Spaendonck studied under the decorative painter Guillaume-Jacques Herreyns in Antwerp in the 1760s. In 1769, he left for Paris and, having been appointed miniature painter to the newly crowned Louis XVI in 1774, he became a candidate for membership of the Académie Royale the following year, making his Salon début in 1777.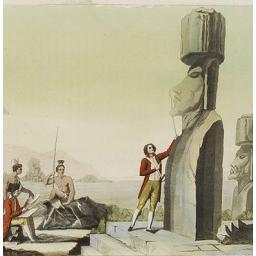 Giulio Ferrario's work "Le Costume Ancien et Moderne ou Histoire" was a 19th century multi volume / language world encyclopedia of culture, vividly illustrated almost all finely hand-colored. The work was one of the most decorative aquatint publications published in Italy. The text was written by Giulio Ferrario and the plates engraved by Raineri, Gallo Gallina, etc.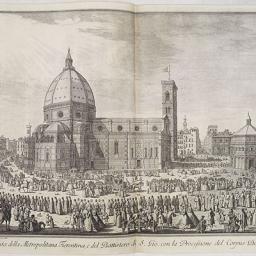 The son of a sand-digger from Fiesole, Zocchi " was apprenticed to that important figure of the Florentine Baroque, Ranieri del Pace. On the latter's death (in 1738), it was Gabburri who offered his support, as did the wealthy Marchese Andrea Gerini. Zocchi very probably studied perspective, which he enriched with trips to Rome, Bologna and to the North of Italy.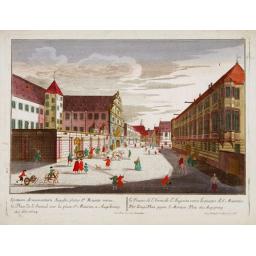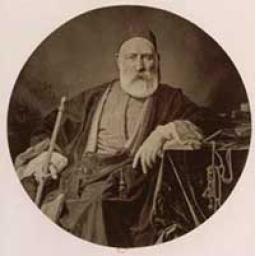 Emile Prisse d'Avennes (1807-1879), a French Orientalist, author and artist, was one of the greatest pre-20th century Egyptologists. A French nobleman by birth, though impoverished, Prisse d'Avennes seems to have spent his life in the pursuit of the exotic.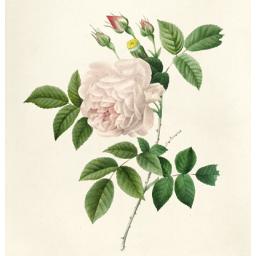 Pierre-Joseph Redouté (10th July 1759 in Saint-Hubert, Belgium - 19th June 1840 in Paris), was a Belgian painter and botanist, known for his watercolours of roses, lilies and other flowers at Malmaison. He was nicknamed "The Raphael of flowers". Pierre Joseph Redouté illustrated approximately 50 botanical books during his lifetime, making him one of the most prolific and widely celebrated botanical artists of the 18th and 19th centuries.