Pierre du Val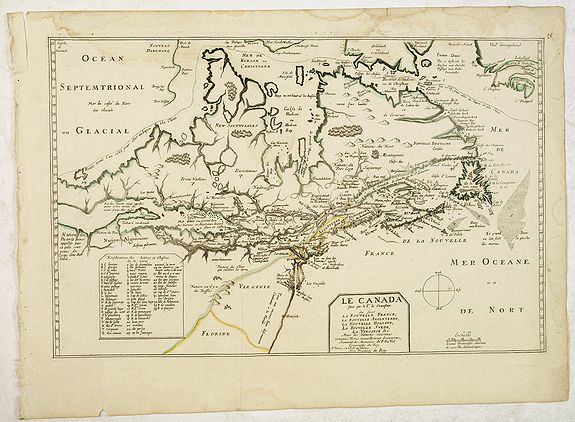 Pierre Du Val (1619-1683) was one of the most influential and prolific mapmakers and publishers working in Paris in the third quarter of the seventeenth century. He was the nephew of Nicolas Sanson, the leading French mapmaker of the period, and Geographer to the King of France from 1650. He was also responsible for providing maps for other Parisian editors of the period; Jollain, de Fer and Berey amongst others.
The early years of Du Val's career were devoted to his atlas projects, while later in his career he was to concentrate on separately published, and often multi-sheet, maps. His first atlas was the "Cartes Geographiques Methodiquement Divisees" published in 1654. This contained only a few of Du Val's own maps with the others comprising those of Sanson, Briet, Boisseau and even those of the earlier Dutch mapmakers, Mercator, Blaeu, Hondius and Jansson.
The atlas was re-issued in 1655 and 1667, and the title was altered to "Cartes De Geographie Les Plus Nouvelles Et Les Plus Fideles".
These later issues contained more of Du Val's own maps but were still very much supplemented by the maps of other makers.
Du Val also specialized in producing parlour games, games designed to teach geography and even snakes and ladders! Small-sized works also formed part of his output as did geographical tables, genealogies and chronologies.
Other early works by Du Val included: La Geographie Francoise, La Geographie Universelle, Cartes Pours Les Itineraires and Cartes Des Provinces Eschues à La Reine, amongst others.
Du Val died in 1683, and the business was continued first by his widow Marie Desmaretz, and then by his daughters.