Giovanni Giacomo De Rossi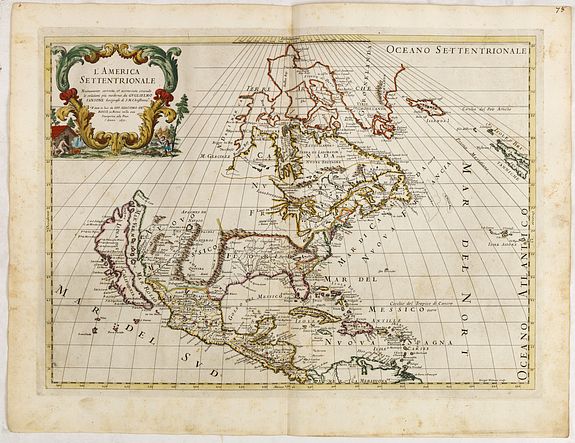 Giovanni Giacomo De Rossi (1627 - 1691) was an Italian printer and publisher active in 17th century Rome. Giovanni inherited the important Rome based printing business originally founded by his father, Giuseppe de Rossi (1570-1639), in 1633. It was hard work and dedication, from 1633 to 1691, that ultimately pushed the firm to the heights of its success. By the mid-17th century, the Rossi firm was considered the most active and important press in Rome.
Cartographically most of Rossi's work was issued in conjunction with the mapmaker Giacomo Cantelli da Vignola, with whom he issued the remarkable Italian baroque Atlas Mercurio Geografico with maps by Cantelli (the first edition is undated; a second edition appeared in 1692.
In addition to maps, the Rossi firm produced a vast corpus of prints that include the work of Gimbattista Piranesi (1720-1778), Benedetto Castiglione (1609-1665), Pietro Testa (1612-1650) and Giovan Francesco Grimaldi (1606-1680).
The Rossi firm continued to flourish through several generations. In 1738 it was renamed Calcografia Camerale. More than 100 years later, in 1870 the Calcografia Camerale was again renamed Tegia Calcografica which it remained until 1945. Today the former Rossi press is known as the Calcografia Nazionale and is a free museum located at 6 Via della Stamperia, Rome. The print and printing plate collections of the Calcografia Nazionale is among the largest and most important in the world.
According to Burden, it is not known whether De Rossi's work had Sanson's permission or whether it was direct plagiarism - either way, Sanson is often credited in the decorative title cartouches.