Atlas of New York and vicinity by de Beers.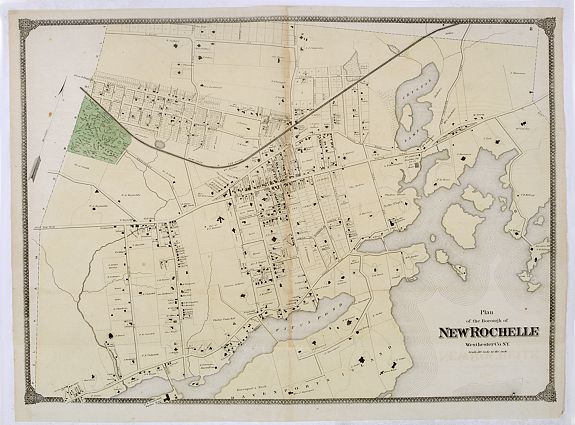 De Beer's county atlas "Atlas of New York and vicinity", was a documentary record of nineteenth-century life and delightful specimens of American folk art.
F. W. Beers, along with other members of his family, were among the leading county atlas publishers in the period immediately following the Civil War. Their atlases provide "a detailed cartographical, biographical, and pictorial record of a large segment of rural America in the Victorian age" (Ristow). Beers first published his Atlas of New York & Vicinity in 1867.
It has been observed by McCorkle and others that various issues of the atlas were published in that year and the following with significant differences in the number and selection of maps included by the publisher. This was the result of clever marketing by Beers, intending to sell the atlases to customers in specific regions.