Francesco Costantino Marmocchi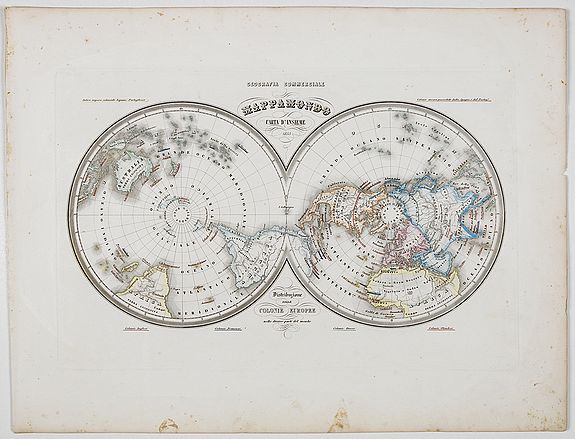 Francesco Costantino Marmocchi Marmocchi (Poggibonsi, 1805-Geneva, 1858) was known as a geographer and cartographer. He emigrated to Rome, and later to Corsica, later settled in Turin and finally in Genoa, where he remained for the rest of his life, mainly writing geographical content.
He published "Il Globo Atlante di carte Geografiche compilate da F.C. Marmocchi per servire di corredo al suu corso di geografia commerciale", with the maps engraved by engraved by Gius. Cattaneo, Campo Antico, C. Poggiali, G. Bonatti, and Ces. Magrini.