Ruth Taylor White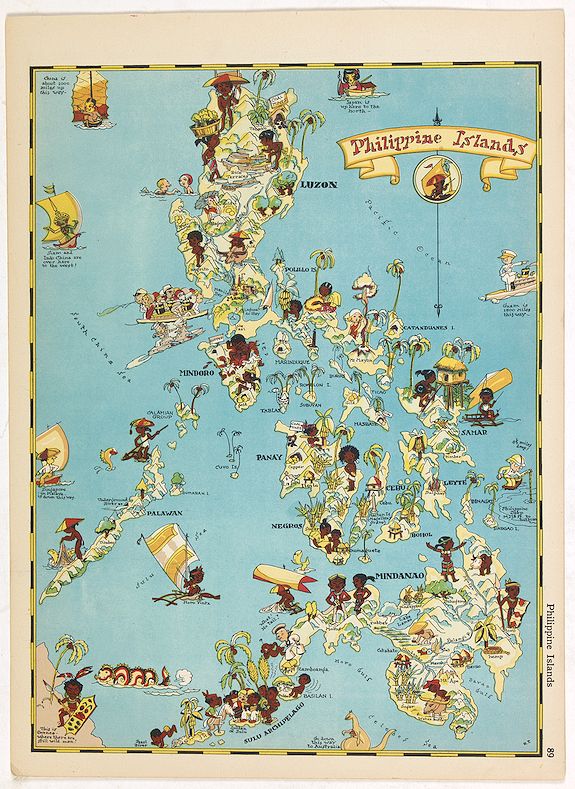 Born in 1899, Ruth Taylor and her family, like many, headed persistently west in the late 19th century, moving from East Coast to West in the span of about 20 years and finally settling in California.
According to the 1920 US Census, Taylor seemed to be settling into a pretty normal life--she was married to Leonard White and living in Phoenix, Arizona. Leonard was a life insurance salesman. Two kids followed, and so did divorce. With limited information, it's easy to fill in the gaps and imagine a disastrous mismatch of temperaments, but all we know is that Ruth and her children moved to California and she began working as an illustrator. Ruth's artistic training is unclear, but her family proved to be very important in her future work.
Several of her early jobs were linked to her brother, Frank J. Taylor (1894-1972). Frank was a journalist and writer, served in World War I, and attended Stanford University. That school connection probably helped Ruth earn one of her early commissions, the cover of the November 1927 The Stanford Illustrated Review.
Her detailed style brings humorous life to the crowd attending a football game. Ruth and her brother moved in an artistic and adventurous circle in the San Francisco area and the siblings shared an interest in the majestic nature found in the country's national parks. Frank was married to Katherine Ames, who was also an author. Like Frank, Ames was interested in nature and travel and she wrote books on nearby Yosemite National Park.
Her 1926 Lights and Shadows of Yosemite featured the first published photographs by Ansel Adams. Frank wrote popular books on the national parks and Ruth provided illustrations for his 'Oh, Ranger!' A Book About the National Parks (1928) and Grand Canyon Country (1930), both of which went into multiple printings. Ruth's style crystallized in the 1930s, when she was at her busiest and most peripatetic.
In the Spring of 1930, she left the kids at home in California and spent five weeks in Hawaii.

Her trip was likely prompted by a commission from the Hawaii Tourist Bureau to draw the maps of the Hawaiian islands that I just acquired, as printed versions turn up by 1931. The four largest islands of Kauai, Oahu, Maui and the Big Island and a map of the entire island chain are included in the set, which would have been handed out by the Bureau to visitors.

These Hawaiian maps may have been the seed for a larger project Ruth undertook, again with her brother Frank. Our USA: A Gay Geography, published in 1935, was an atlas filled with whimsical and charming maps of all the states in the union, as well as American territories.

The New York Times said in their review, 'Anyone who remembers his childhood efforts to visualize Kentucky as something more than the green spot on the map, or New York as the pink State, will appreciate this volume. Brilliantly colored pictorial maps of the same order which have been amusing adults for the past decade show the United States and their Territories as active, picturesque entities.' Taylor's maps are not about geographical exactitude, but rather the people and character of the place--what will lure you there and what you will remember when you have left. And this is decidedly a rich white folks' view of the islands--people with the money and leisure time to travel were the intended audience of these maps (discussions of imperialism will have to wait for another post).

Golf courses, yacht clubs and polo grounds are generally noted, but so, too, are heiaus (temples), locations connected to Hawaiian royalty and traditional island activities such as hula, surfing and hukilau (a type of net fishing). Taylor devised a palatable combination of the familiar and exotic, an ideal paradise for tourists. Ruth Taylor continued to travel.

In 1939, at the age of 40, she was in Japan (she did a map of the Philippines that may date from that trip) and as political tensions increased in Asia, she wisely returned home to the San Francisco area. That year, she rendered a cartograph of Treasure Island, the site of the Golden Gate International Exposition, a copy of which can be found at Beinecke Library at Yale.

Remarkably, during World War II, Ruth kept up her international wandering. The end of the war found her in Calcutta, India, and by September 1945 she arrived back in New York, headed to her brother's home in Los Altos, California. The wine map of California below is the only work I've found of hers in the post-war years. Jeni Sandberg