Antique maps of the Philippines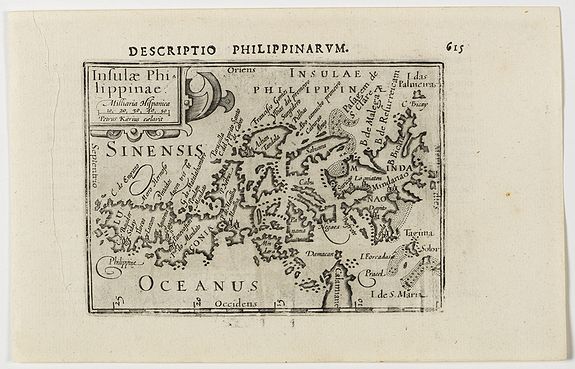 Mother of all Philippine maps
Published in 1734 in Manila by the Jesuit Pedro Murillo, this is the oldest map that gives a name to "Panacot" shoal. "Panacot" is the Tagalog word for threat or danger. This map names two Filipinos, Francisco Suarez who drew the map and Nicolas dela Cruz Bagay who engraved it. This map is considered the "mother of all Philippine maps."
The Murillo map was distinguished by the depth of its geographic detail, making it a very useful guide for navigation and following the trade routes. It is framed by 12 vignettes of everyday life in the islands, its inhabitants, and key destinations.
And as if to further emphasize the success of the colonial project, the map's inset text describes Filipinos in a glowing manner of a master exceedingly pleased with the improvement of his servants, a far cry from the disdainful tone of the Kaerius map text: "[Filipinos] are well-built, have fine features, and are dusky in complexion. They become good writers, painters, sculptors, blacksmiths, goldsmiths, embroiderers, and sailors."
Murillo's observations were not unfounded; his cartographic vision was executed by two talented Filipino craftsmen, Nicolas dela Cruz Bagay and Francisco Suarez.
Claims in the China Sea
The Philippines is in dispute with China over parts of the South China Sea, including the
Scarborough Shoal
, an area believed to be rich in oil and natural gas as well as fisheries resources.
China seized control of the shoal in June 2012 and has prevented Philippine fishermen from getting close to the rocky outcrop, a rich fishing ground.
But Brunei, Malaysia, Vietnam and Taiwan also have claims in the sea, which is traversed each year by ship-borne trade worth about $5 trillion.
"But they also tell us who we are. Maps teach us about our history and identity. They provide us with a memory and a destiny. Maps give us a sense of self-esteem and pride of place," - Dr. Leovino Garcia.
---
---
Interesting reading
"Three Hundred Years of Philippine Maps 1598-1898" A unique exhibition with catalog of 134 original Philippine Maps dating from the Spanish colonial period to early American time was held in 2012.
The exhibition was in celebration of Philippine-Spanish Friendship Day and in partnership with Philippine Map Collectors Society (PHIMCOS) and Embassy of Spain in the Philippines.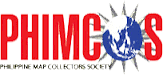 or become a member of Philippine Map Collectors Society, PHIMCOS.