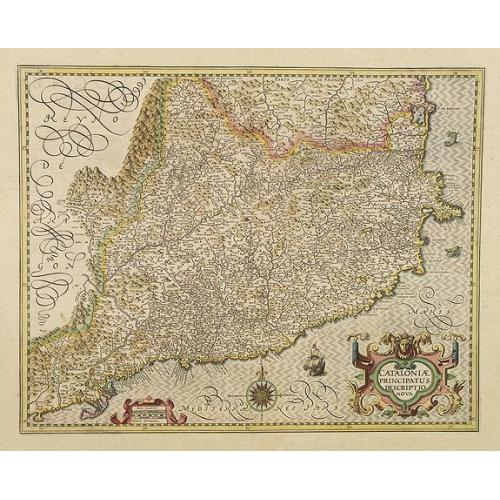 Important early map of Catalonia. With very decorative title cartouche lower right, the sea is filled with two sea monsters along with a sailing ship and compass rose.Mer...
Publisher: HONDIUS , J.
Date: Amsterdam, 1628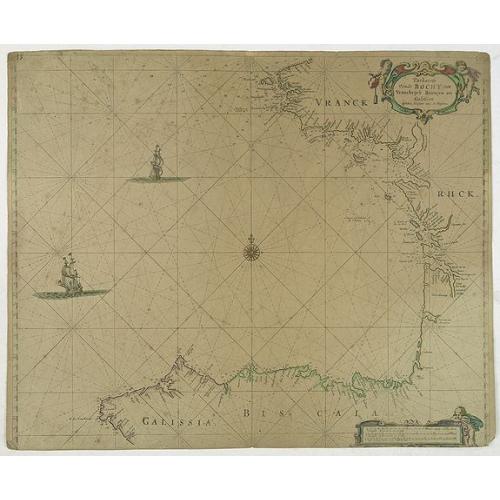 An eye-catching chart of the coast of Bretagne from Brest running south till the coast of Biscay in Northern Spain.Including the towns of Ferrol in the west, Gijon, Santa...
Publisher: GOOS, P.
Date: Amsterdam, after 1666