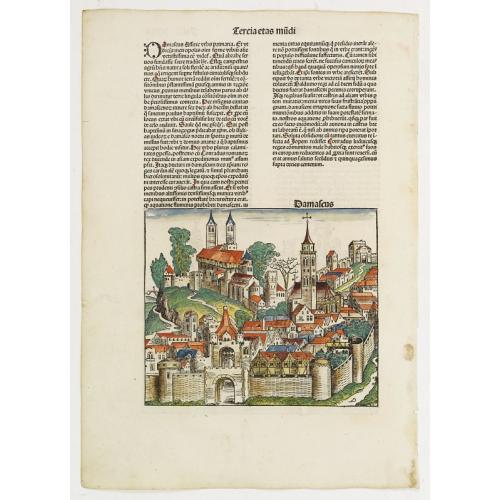 An imaginary presentation of the city of Damascus, the capital of Syria and one of the most ancient cities in the world. An imaginary view: however the earliest obtainabl...
BidAsk spread: $500 - $600
Publisher:
SCHEDEL, H.
Date:
Nuremberg, 12 July 1493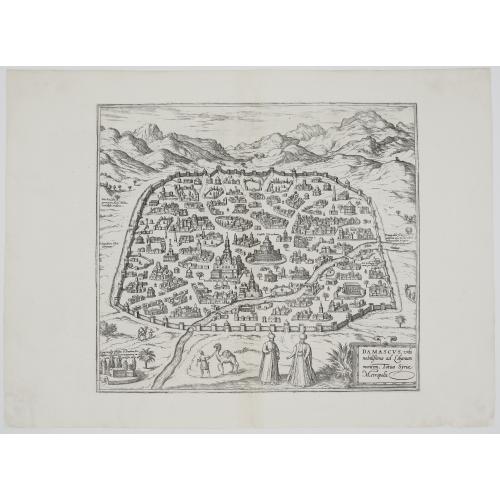 One of the finest and the earliest printed views of Damascus, Syria. Damascus was settled around 5000 BC and considered as the cradle of civilization.The view comes from ...
Highest Bid:

$550

/ ≈ €523
BidAsk spread: $600 - $750
Publisher:
BRAUN, G. & HOGENBERG, F.
Date:
Cologne, 1575
2 bids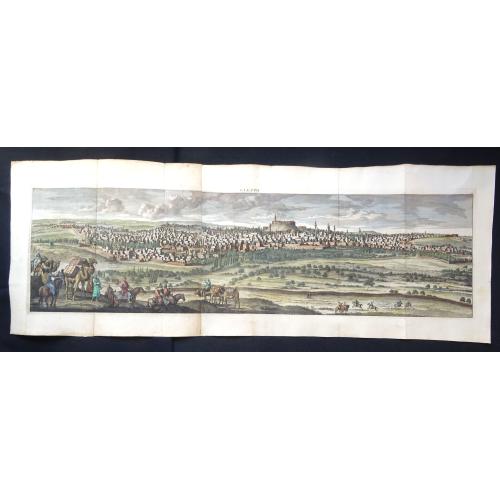 Very large 17th century copper engraving with a panoramic view of the city of Aleppo in Syria. The image is one of the largest of the former capital of Syria,showing th...
BidAsk spread: $500 - $650
Publisher:
De Bruyn, C.
Date:
Amsterdam, 1698