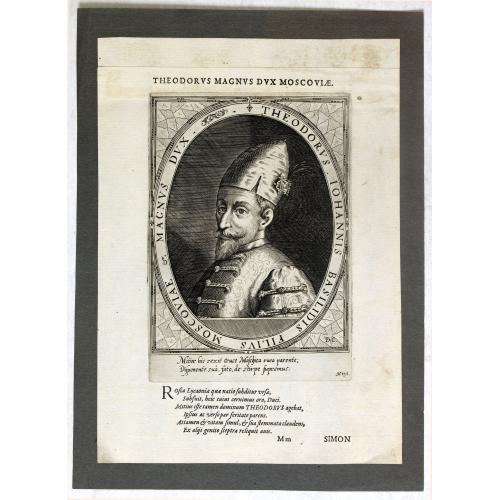 Lettered with title around oval and two lines of Latin in lower margin: 'Mitior hic rexit ... / ... fato, de stirpe suprémus'. Lettered in letterpress above the platemar...
Starting Bid: $20
Publisher:
CUSTOS, D.
Date:
Augsburg, 1601-1604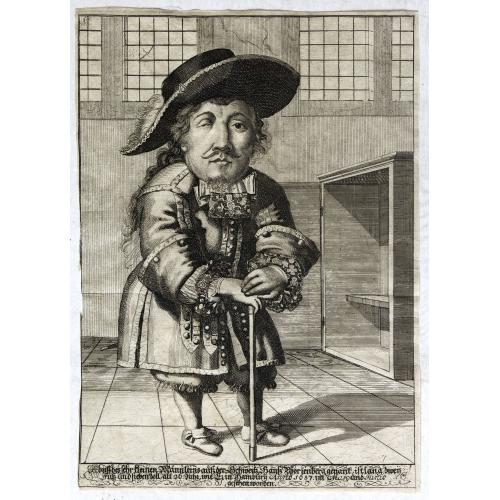 Engraving showing Hans Worrenberg, a dwarf of Switzerland at an age of 36 in the year of 1687. Worrenberg was actor and active in Hamburg 1687 and London 1688. The engrav...
Highest Bid:

$140

/ ≈ €132
Publisher:
VON WIERING, Th.
Date:
Hamburg, ca.1689
1 bid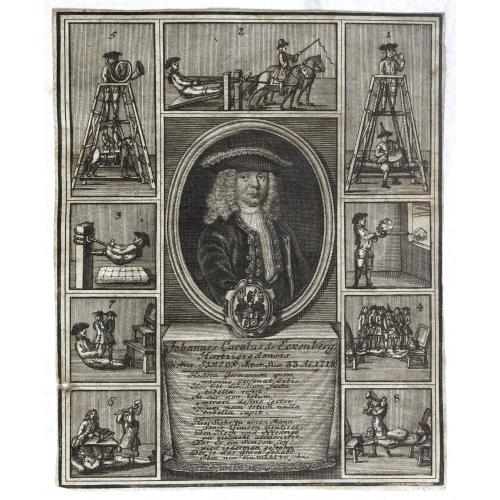 Rare portrait of Johannes Curolus Eckenberg, engraved by Johann Benjamin Brühl (1691–1763). In the center a half portrait, surrounded by nine small, numbered performan...
Starting Bid: $250
Publisher:
BRÜHL, J.B.
Date:
Leipzig, ca. 1718