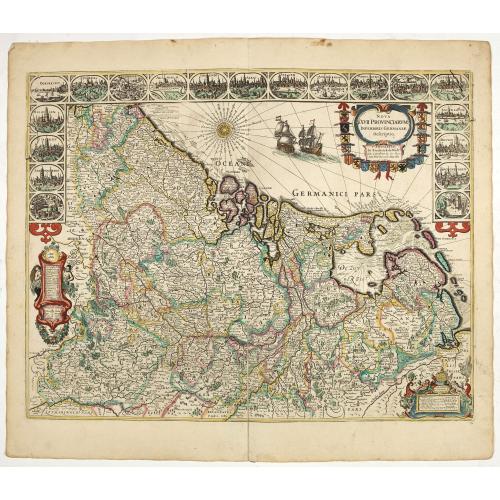 Extremely rare map of the Benelux by Frederick de Widt. Originally engraved and published by P.Kaerius in 1607. In 1662 the plate came in the possession of Frederick de W...
Publisher:
JACOBSZ.,Th. / DE WIDT, F.
Date:
Amsterdam, 1662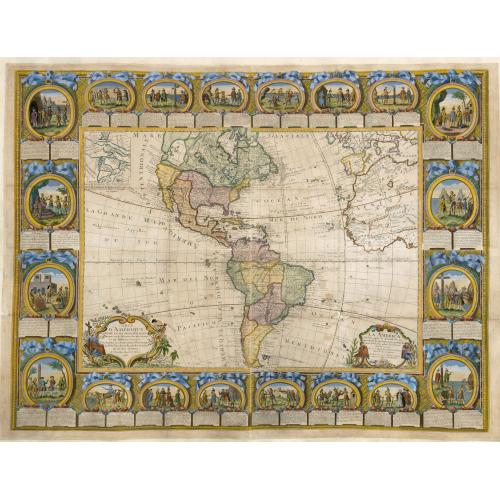 Rare. Uncommon and decorative wall map of America, prepared by Clouet. With superb decorative borders, 170mm wide at the sides and 150mm at the bottom, containing twenty ...
Publisher:
CLOUET, J. B. L. abbé / MONDHARE, L.
Date:
Paris, Cadiz, 1785