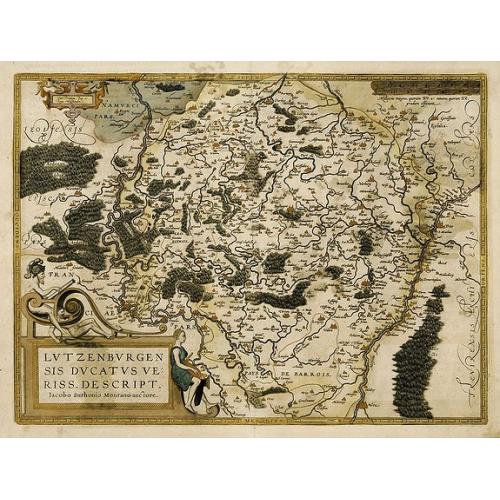 Prepared by Jacob Surhon who made a manuscript map of Luxembourg for which he received 500 Livres from Charles V in 1551. For security reasons the map was not published. ...
Publisher: ORTELIUS, A.
Date: Antwerp, 1609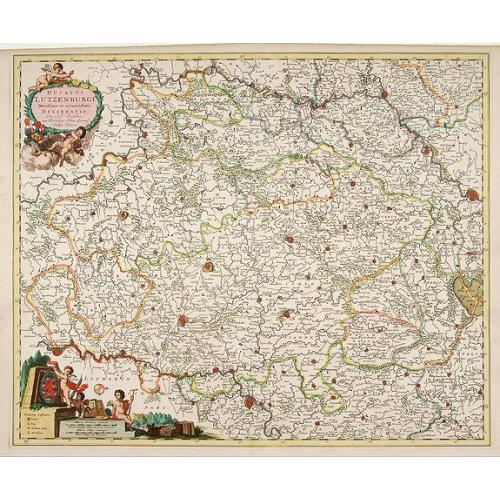 West to the top. Very detailed and fine map of Luxembourg, including the towns of Namur, Liege, Trier and Metz.
Publisher: VISSCHER, N.
Date: Amsterdam, 1680