An attractive chart of the Zuiderzee, now the inland water het IJselmeer.
BidAsk spread: $1100 - $1500
Publisher:
Hendrick Doncker
Date:
Amsterdam, c. 1665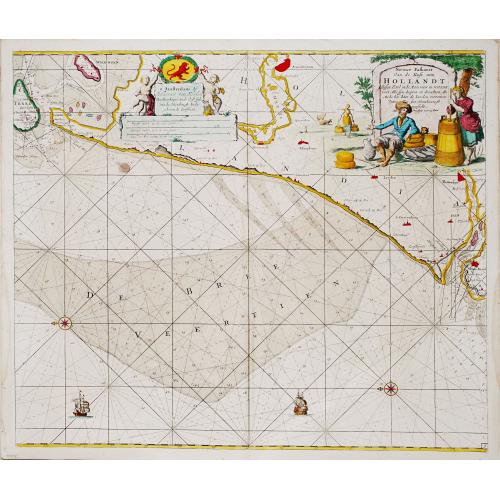 Nieuwe Paskaert van de Kust van Hollandt Tussen Texel en de Maes. A very attractive sea chart of the coast of Holland by Johannes van Keulen with a pair of decorative ...
BidAsk spread: $300 - $450
Publisher:
van Keulen, Johannnes.
Date:
Amsterdam, ca 1685