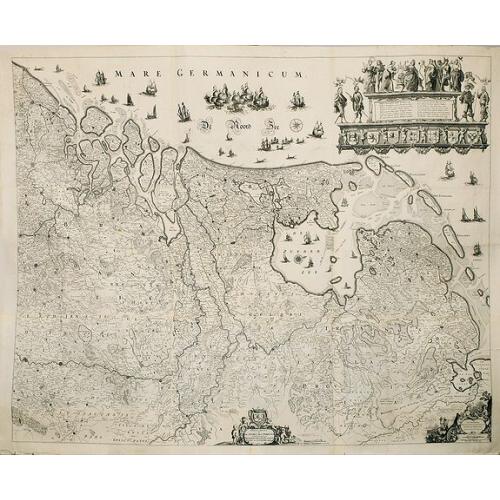 The first wall map of the Seven Provinces of 1651, re-issued as 'Stoel des Oorlogs' by Covens & Mortier. The first issue of the present wall-map is known to be includ...
Publisher:
COVENS / MORTIER
Date:
Amsterdam, c. 1740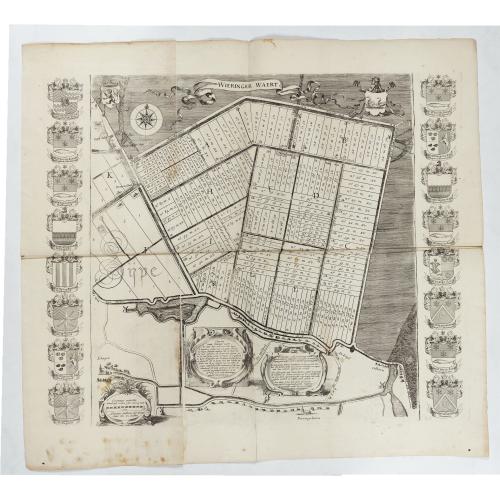 Rare wall map of the Wieringerwaard polder, as raffled on 12 July 1611. The polder was laid dry in 1610. It border, and also the border of the municipality, were the Zuid...
Publisher:
ANTHONIUS, A.
Date:
1741-1744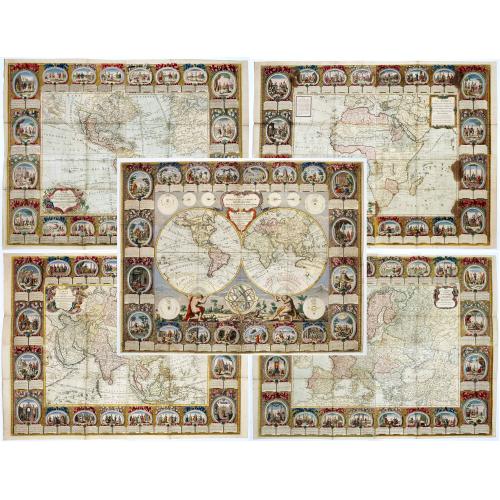 Rare and decorative set of five wall maps of the world and the four continents, prepared by Clouet, in very fine bright contemporary coloring. Each map ca. 965 x 1230 mm ...
Publisher:
CLOUET, Jean Baptiste Louis (abbé).
Date:
Paris and Cadiz, Mondhare, 1785-1793