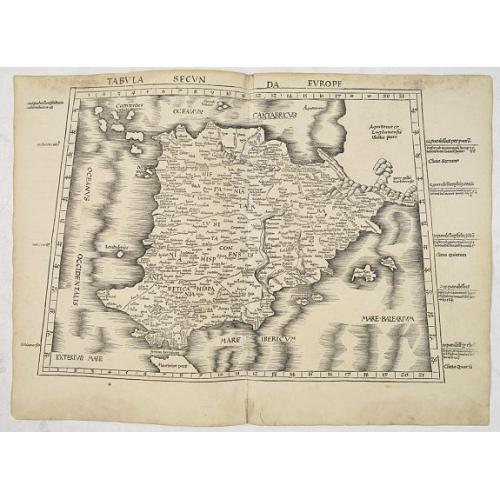 Wood block printed large-format Ptolemaic map of the Iberian Peninsula from the 1513 edition of Waldseemüller's Geographia.This Ptolemaic map comes from the first so cal...
Publisher: PTOLEMY, C. / WALDSEEMÜLLER, M.
Date: Strasburg, 1513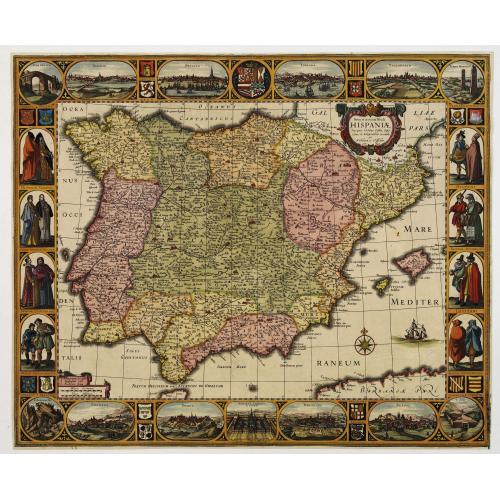 Second state. The map shows the geographical image introduced by Hessel Gerritsz's 1612 wall map of Spain, based on information provided by the Coimbra University profess...
Publisher: VISSCHER, C.J.
Date: Amsterdam, 1633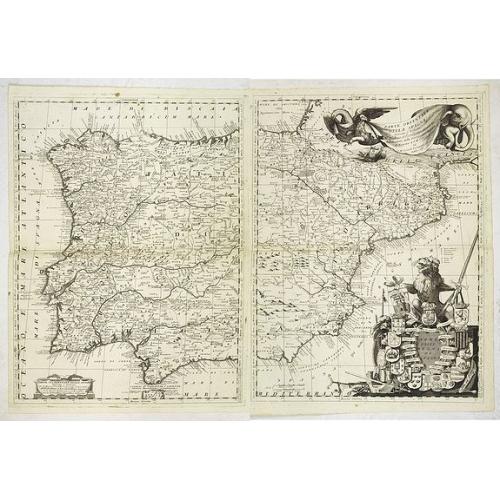 A scarce and very attractive double sheet detailed map of Spain and Portugal. This map appeared in the "Atlante Veneto", Coronelli's best known work. In a typic...
Publisher: CORONELLI, V.M.
Date: Venice, 1696