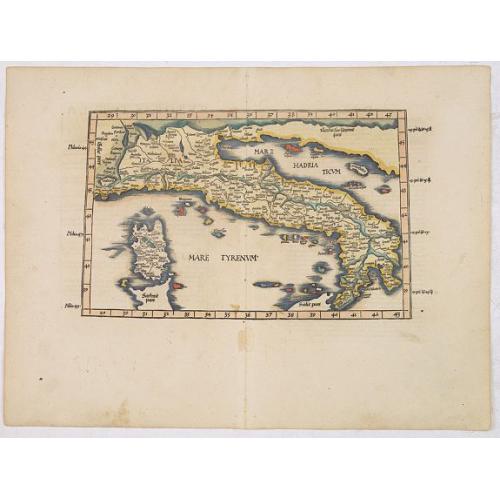 Wood block printed map and one of earliest printed representation of Italy prepared Martin Waldseemüller. Based on the slightly larger map from 1513 published in "P...
Publisher: PTOLEMY, C . / WALDSEEMÜLLER, M. / FRIES, L.
Date: Vienna, Trechsel, G., 1525 -1541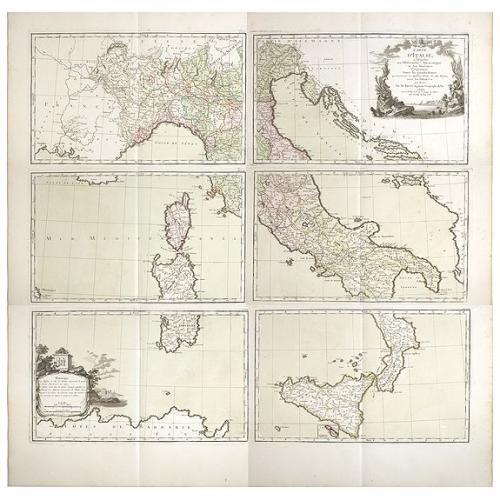 Six double page original hand-colored engraved post road maps maps of Italy, from the 'Nouvel itinéraire général' by Louis Desnos, marking the major roads. In upper ri...
Publisher: DESNOS, Louis Charles
Date: Paris, 1766