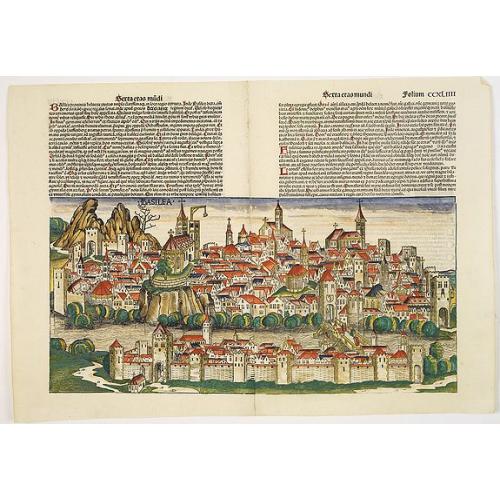 A very fine view of Basle (253x520 cm). Verso showing the councils of Florence and Basle and two portraits.Page from the richest illustrated Incunabel, the famous: Nuremb...
Publisher: SCHEDEL, H.
Date: Nuremberg, 12 July 1493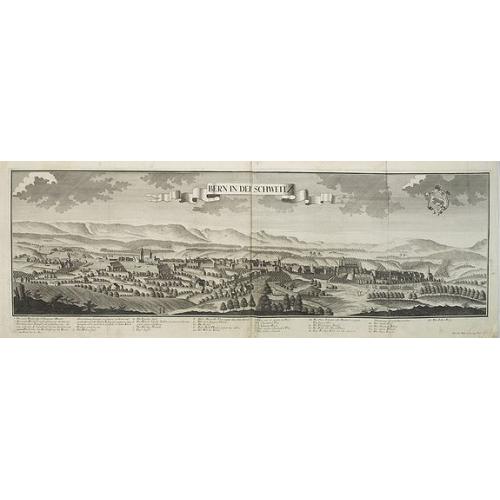 Very fine panoramic of Bern. With a numbered key (1-25) of principal buildings in town.
Publisher: WOLFF HEIRS, J.
Date: Augsburg, 1740