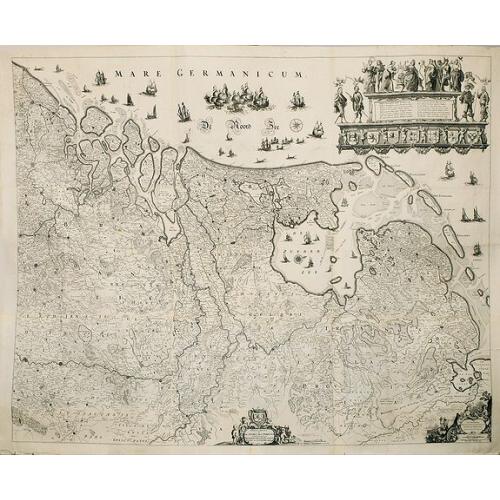 The first wall map of the Seven Provinces of 1651, re-issued as 'Stoel des Oorlogs' by Covens & Mortier. The first issue of the present wall-map is known to be includ...
Publisher:
COVENS / MORTIER
Place, Date:
Amsterdam, c. 1740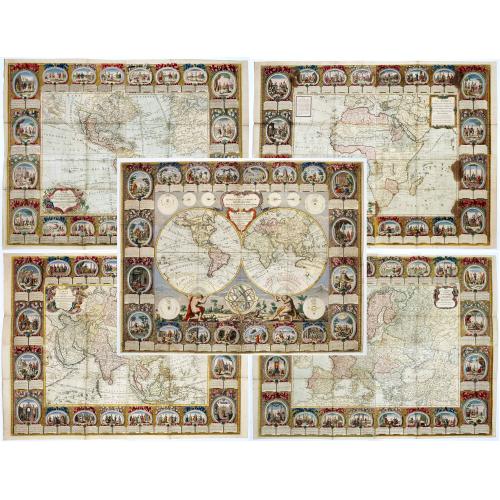 Rare and decorative set of five wall maps of the world and the four continents, prepared by Clouet, in very fine bright contemporary coloring. Each map ca. 965 x 1230 mm ...
Publisher:
CLOUET, Jean Baptiste Louis (abbé).
Place, Date:
Paris and Cadiz, Mondhare, 1785-1793