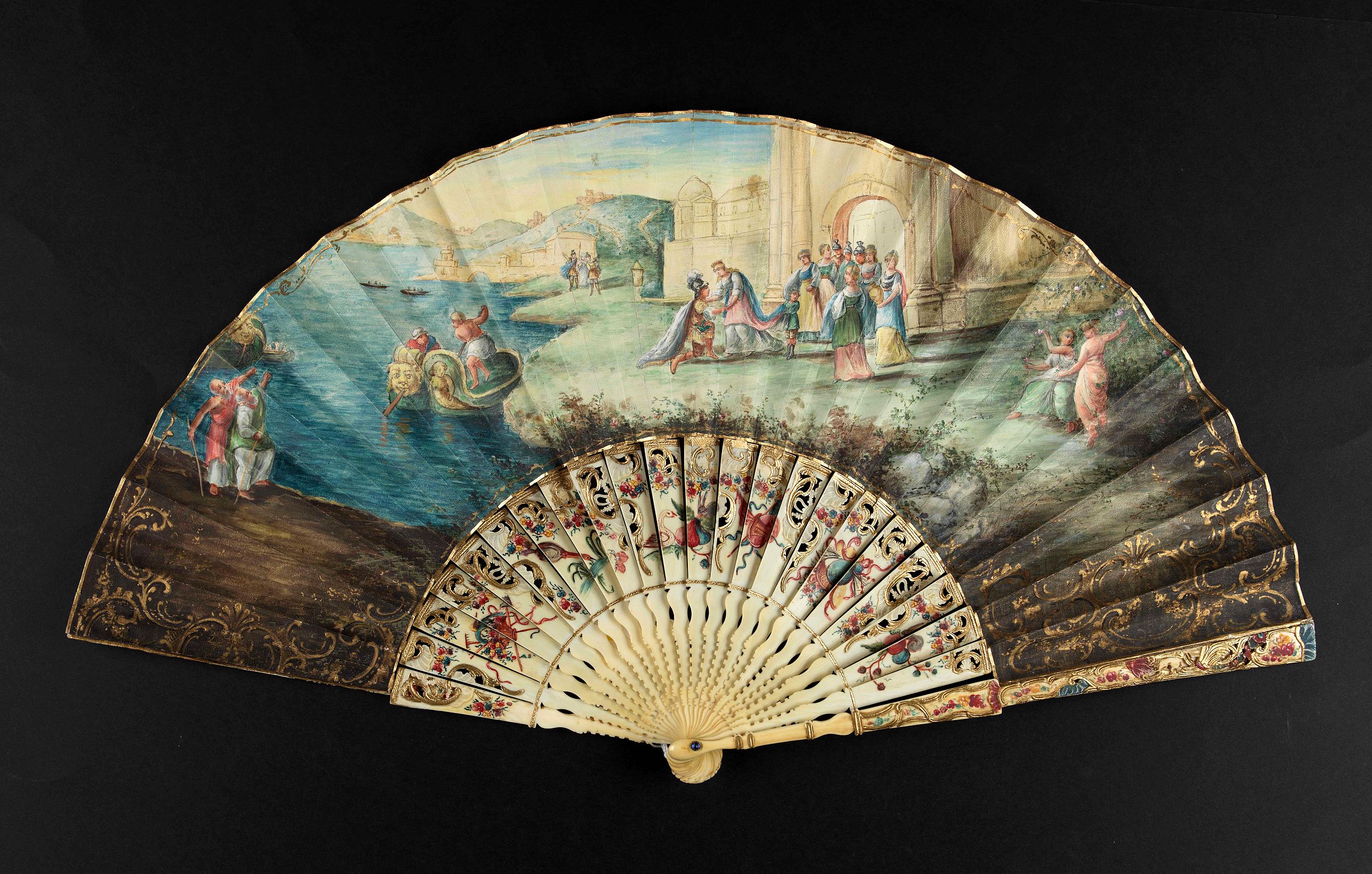 ANONYMOUS
English, ca. 1750-1760
A folding fan showing Cleopatra at the Gates of Alexandria, circa 1750-1760.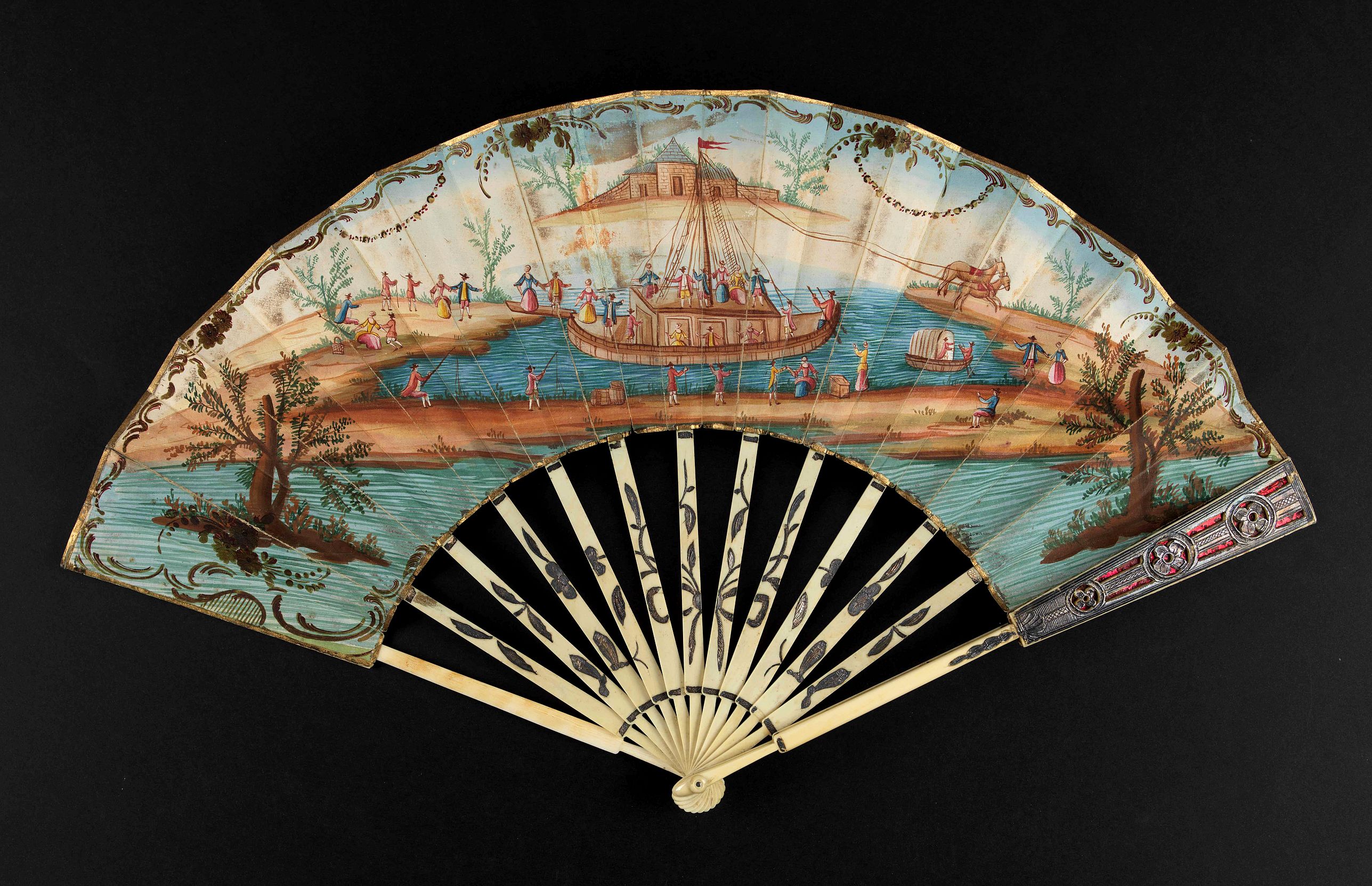 ANONYMOUS
France, ca. 1770
A folding fan showing a nautical festival, ca. 1770.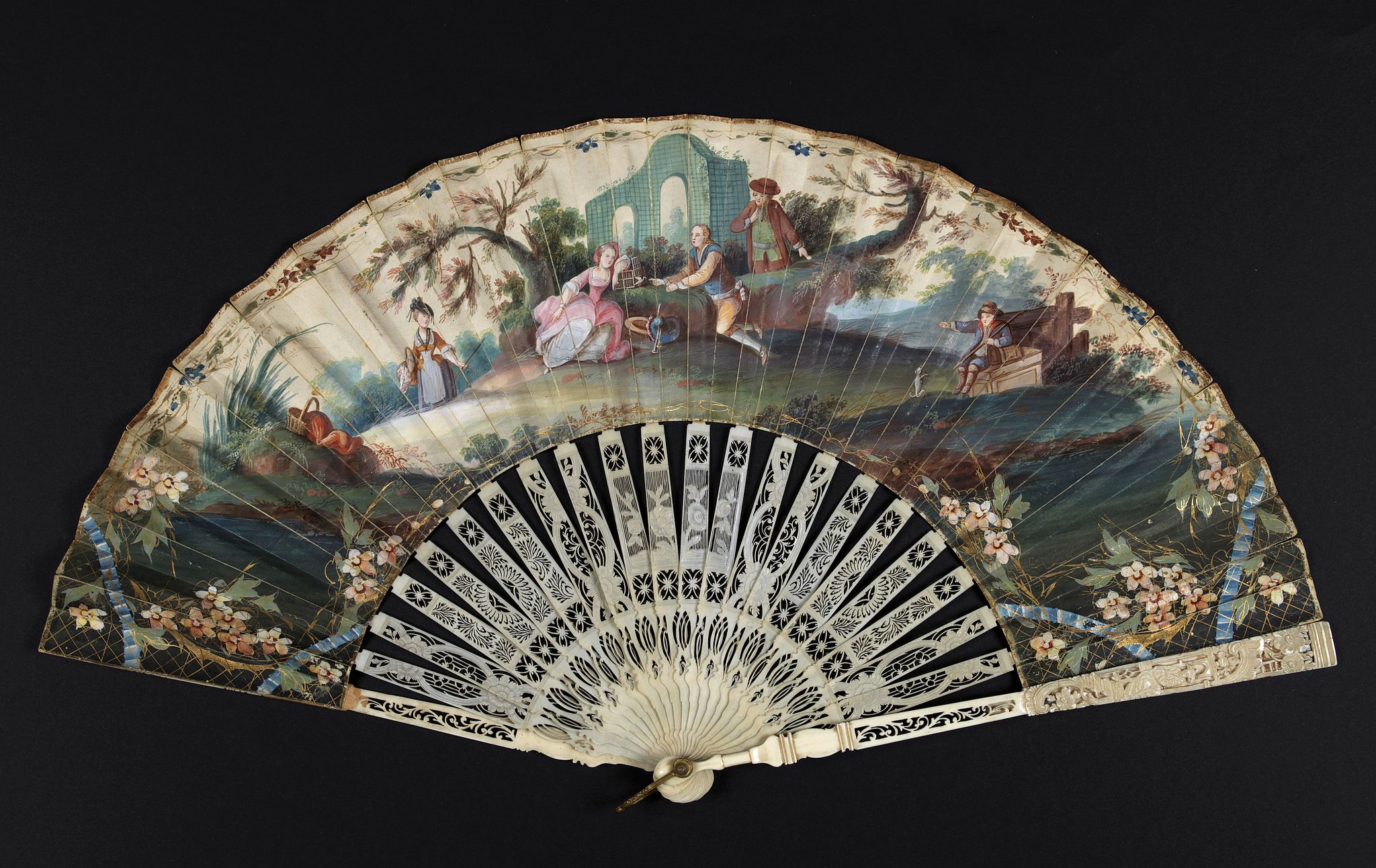 ANONYMOUS
Paris, 1790
An elegant couple with a caged bird in a landscape.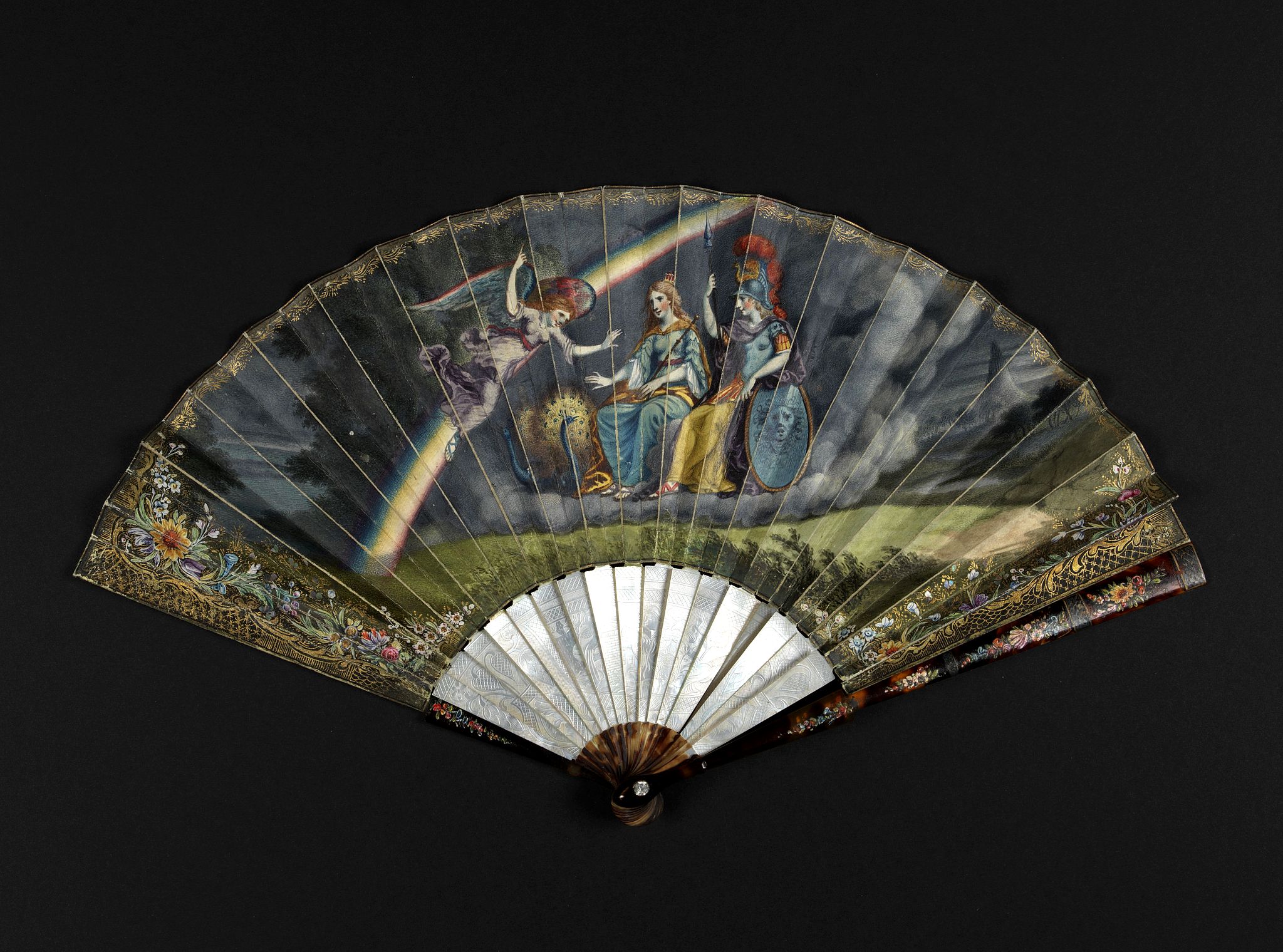 ANONYMOUS
ca. 1820
Very fine folding fan with painting of Minerva, Juno and 2 peacocks.