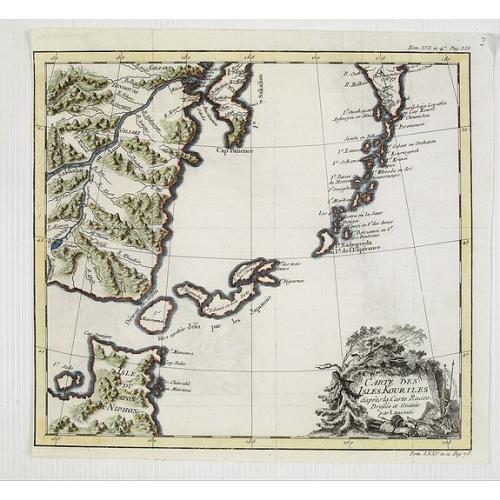 A good impression of a detailed, finely engraved map of the north of Honshu. Derived from Russian maps resulting from the expeditions of Bering, Cherikov and others, one ...
Publisher:
BELLIN, J.N.
Date:
Paris, 1750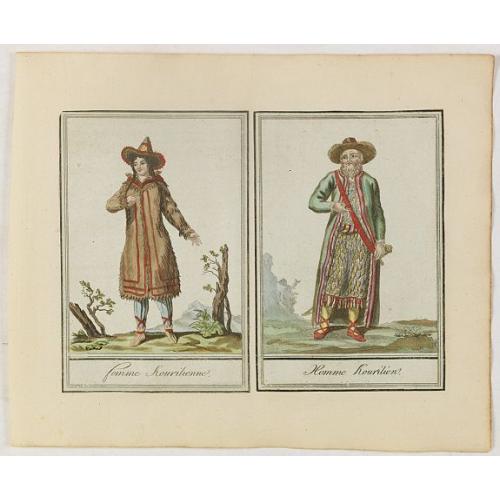 Set of two originally hand-colored mezzotints of Native Russians engraved by Félix Mixelle and Lachaussée Jeune after Jacques Grasset de Saint-Sauveur.As an etcher, dra...
Publisher:
GRASSET DE SAINT SAUVEUR, J.
Date:
Paris,1801-1806