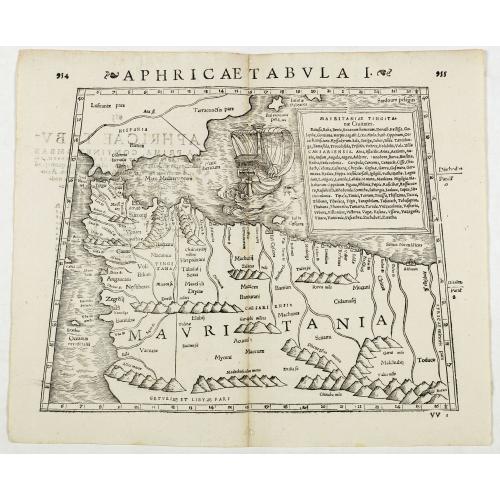 Double-page woodcut Ptolemaic-style map by Sebastian Münster figuring Mauritania, present-day Morocco, Algeria, and Tunisia, published in the edition of Strabo by Henri ...
Publisher: STRABO / MUNSTER, S.
Date: Basle, Henri Petri, 1571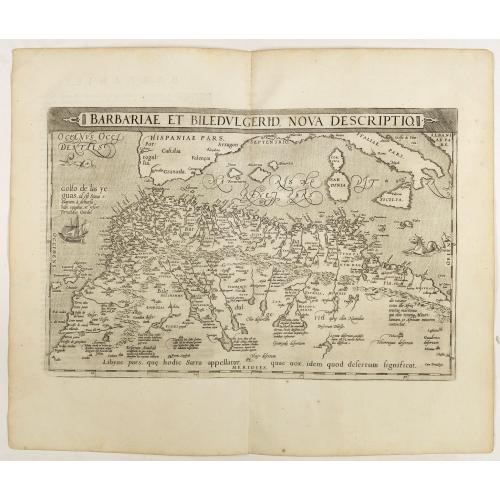 North-West Africa. Koeman speculated: In view of the important trading relationship between Antwerp and Africa, it is not impossible that the original was a manuscript ma...
Publisher: ORTELIUS, A.
Date: Antwerp, 1598