About Us

Ga naar de Nederlandse versie van deze pagina

Paulus Swaen Inc. specializes in maps, atlases, globes, travel posters, master prints and decorative prints from the 16th - 18th century.  We specialize in antique maps of all parts of the world, produced by renowned cartographers, such as Ortelius, Mercator, Blaeu, Janssonius, Hondius, Visscher, de Wit, etc.
Last but not least vintage posters, modern and old master prints and Medieval manuscripts are offered in our auction and Buy-It-Now catalog !

A certificate of authenticity will be produced for every sold item and we lifetime guarantee the items we sell.
The high standard of quality of our collection of maps and atlases is world-renowned.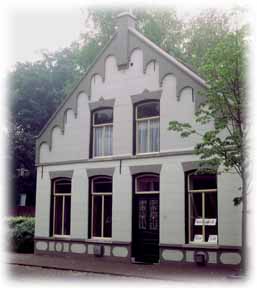 The firm was founded in 1978 in the Netherlands by Pierre Joppen who is still the owner of the company. The Gallery was housed until the middle of 1997 in a lovely old building. Paulus Swaen Inc is since 1996 incorporated in Florida USA where we started to produce our catalogs on the Internet.


Paulus Swaen Europe bv
Our online auction is organized in Amsterdam and Roland Boelen is our manager.
Read more here >>>>

Internet auctions
In the online internet auction, we offer old maps, master prints, globes, travel books, posters, and medieval manuscripts.
Auctions are taking place in February, March, April, May, September, October, and November.
Read more >>>

Fix-sale Gallery
We offer year-round in our online catalog fine atlases, maps, globes, and travel books. The items are available for direct sale and no commission is added.
Please have a look at the Fix-sale Gallery catalog or check out our gallery highlights.
Read more >>>


We buy maps and atlases
Interested in selling your maps, prints, atlases or posters. We buy for stock or know collectors and museums looking for good additions to their collections.
Please send us a list/pictures of what you have now.


Valuations
We provide auction estimates free of charge, from photographs sent via our online form or as an email attachment. Such auction estimates are not for valuation purposes and are subject to revision on inspection of the object.
We do not evaluate maps and atlases published in the 20thcentury.
Please click here to do a valuation.

Map fairs and meeting in person
We used and hope again soon to travel around the globe, doing Antiquarian Map fairs in Milan (January), Miami (February), London (June), Rome (September), and Paris (November). We participate at the Virtual Map & Poster fair at www.collectableevents.com
Therefore the best way to contact us is using the contact form or give us a call at USA +1 (727) 687 3298 or Amsterdam +31 20 2255198  (Roland Boelen +31 (0)6 51384297)



We are members of I.M.Co.S., B.I.M.C.C., and the Philip Lee Phillips Society, Library of Congress.


We have created some short but informative articles for those interested in the backgrounds of maps and prints. Our unique HiBCoR grading system can help the starting map collector to set his focus.

We find that many of our clients these days come from the corporate sector. Many business headquarters would rather have antique maps on the walls of their boardrooms than abstract modern art because they tend to fit into the traditional office environment.


When collecting items in the range of over 500 dollars, or more commonly in the thousands of dollars, our personal feeling is that it is better to buy first-class quality. While it might seem attractive to buy a heavily restored copy for less than the cost of a top-quality item in original colors, in the long run, you're much better off with first-class quality.

More than 40 years of experience has taught us when selling an item of good quality you only have to take a price then it is easy to make a deal. Remember this when selling your collection!

Feel free to contact us if you have a question about buying or selling old maps, atlases, prints, posters. The best way to contact us is still using our contact form


Paulus Swaen, Inc.
Online gallery
901 North Hercules Avenue, Suite A
Clearwater
Florida 33765, USA
email : paulus@swaen.com
Tel. +1 727 687 3298


Paulus Swaen Europe bv
Online Auction & Gallery
Pieter Lastmankade 2, 1075 KJ Amsterdam
The Netherlands
email : amsterdam@swaen.com
Tel. +31 (20) 2255198
KvK Amsterdam 83585729









Pierre Joppen - is the founder of Paulus Swaen and since the foundation in 1978 Pierre specializes in maps, atlases, and globes from the 16th to 18th century. His knowledge of Dutch early mapmakers, coloring techniques by 18th century colorists as Dirk Jansz. van Santen is world-renowned. Originally trained as a graphic designer he has a keen eye for the esthetic aspect of engraving and map-making.

Roland Boelen - Is our Paulus Swaen Europe b.v. manager and he has 25 years of experience in the auction and collecting world. Roland has experience in collection building and eventually selling a collection.  Feel free to contact Roland Boelen if you want to sell in our auction or for any assistance you need in selling your art collection in general.



Wouter Steiner - Is our partner in Paulus Swaen Europe b.v. and he is a lawyer specializing in mobile communication, multimedia and data-mining solutions.

Ian Williams - is our UK-based map cataloger and he has 28 years experience in the map trade.


Tom Sapinski is our USA-based map cataloger and Tom has 25 years of experience in the map trade.