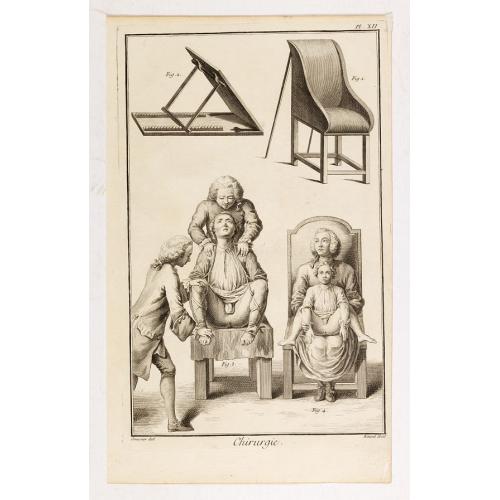 Showing medical chair and physician at work from the medical section of Diderot's Encyclopaedia. Engraved by Bernard after a design of Goussier. Very important work as it...
Publisher: DIDEROT,D.
Date: Paris 1779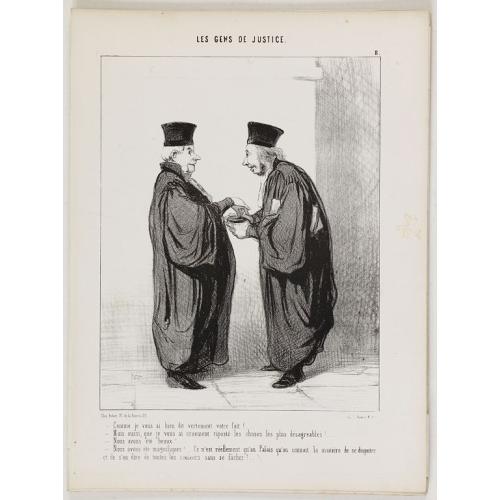 Second state (of 2), with text. From "Les Gens de Justice". Text below image : - Comme je vous ai bien dit vertement votre fait! . . . - Mais aussi, je vous ai...
Publisher: DAUMIER, H.
Date: Paris, 1845-1848