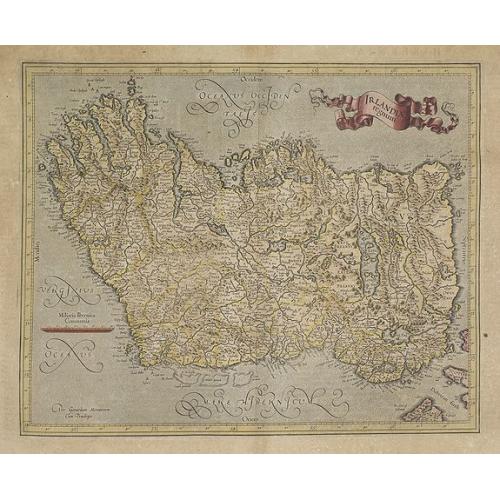 A very nice map from Ireland.Mercator was born in Rupelmonde in Flanders and studied in Louvain under Gemma Frisius, Dutch writer, astronomer and mathematician. The excel...
Publisher:
MERCATOR, G. / HONDIUS, J.
Date:
Amsterdam, 1630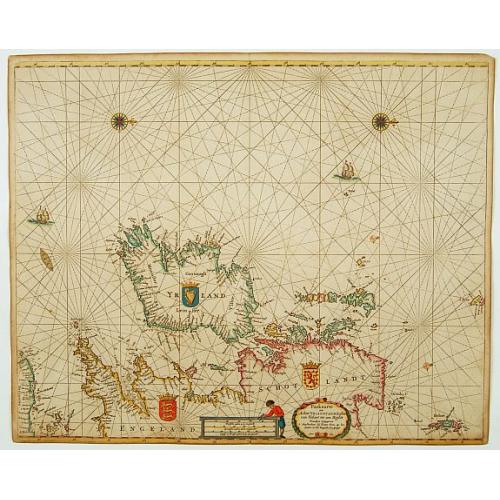 An eye-catching of Ireland, including north of England and Scotland, with West to the top.Pieter Goos (ca. 1616-1675) was one of the most important cartographer, engrave...
Publisher:
GOOS, P.
Date:
Amsterdam, 1673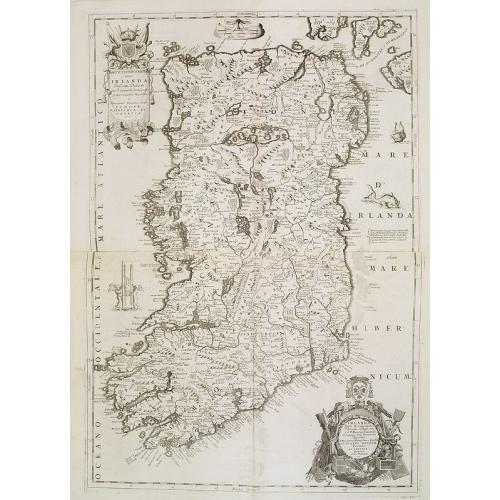 A beautiful and flamboyantly engraved grand two-sheet map of Ireland. Embellished with two cartouches, a vessel under sail and a sea monster.The map is the product of the...
Publisher:
CORONELLI, V.M.
Date:
Venice, 1696