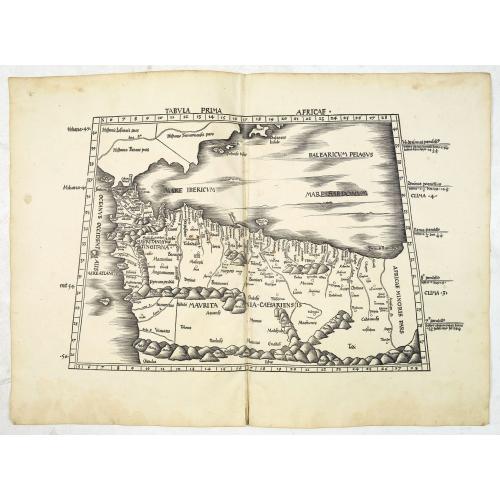 The map apart from depicting Morocco also shows southern Spain and the Balearic Islands. In north Africa the map extends eastwards toward modern day Algeria and to the we...
Publisher:
PTOLEMY, C. / WALDSEEMÜLLER, M.
Date:
Strasbourg, 1513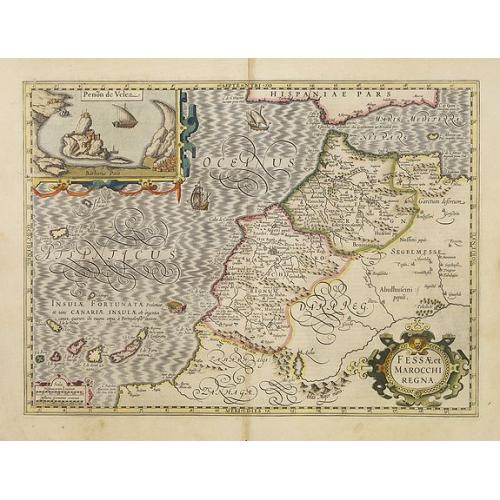 One of the new maps added by Hondius, when he took over publication of the Atlas, a finely engraved and decorative map of north-west Africa, with the Canaries. With an in...
Publisher:
MERCATOR, G./ HONDIUS, J.
Date:
Amsterdam, 1630