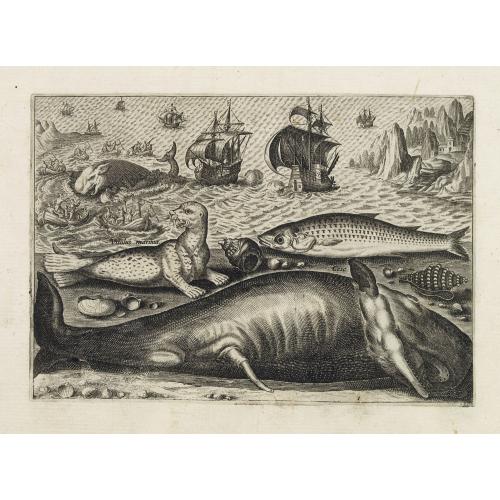 Whale and whaling scene, set against a mountainous landscape in the manner of Pieter Brueghel the Elder. Plate number 1. The engraving is copied after Adrian Collaert pla...
Publisher: COLLAERT, Adriaen (after)
Date: Antwerp, after 1598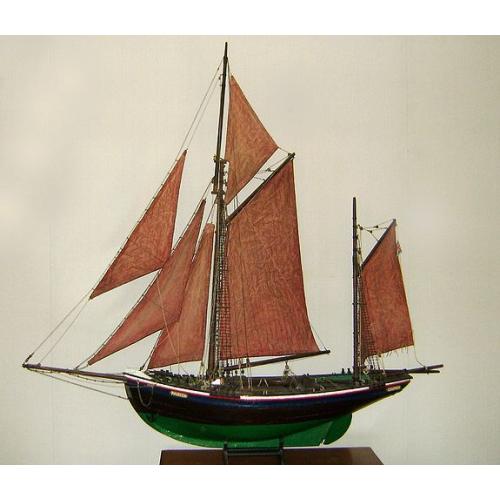 This type of fishing ships were used by the Dutch fisherman to fish for codfish, and even reached with them into the Canadian waters.Overall dimensions: 1400 x 100 x 230m...
Publisher: ANONYMOUS
Date: Netherlands, ca. 1850