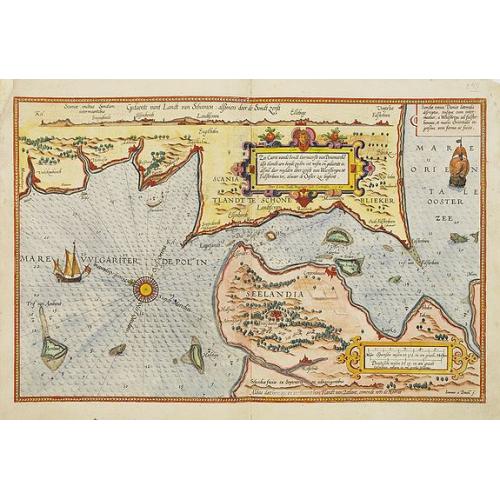 A detailed chart of the coast of Denmark and its islands, Copenhagen in the center of the chart. West to the top. It is decorated by a title, scale and descriptive cartou...
Publisher:
WAGHENAER, L. J.
Date:
Leiden, Plantijn, 1585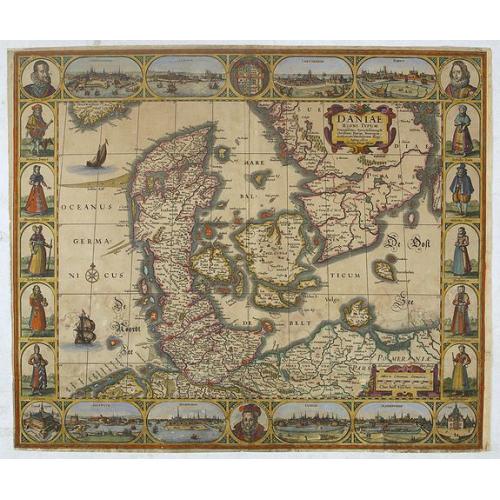 A first state. Very decorative "carte à figures"- map of Denmark with the signature of the engraver Abraham Goos. Printed on heavy paper, in spite of its repai...
Publisher:
VISSCHER, C. J.
Date:
Amsterdam, 1629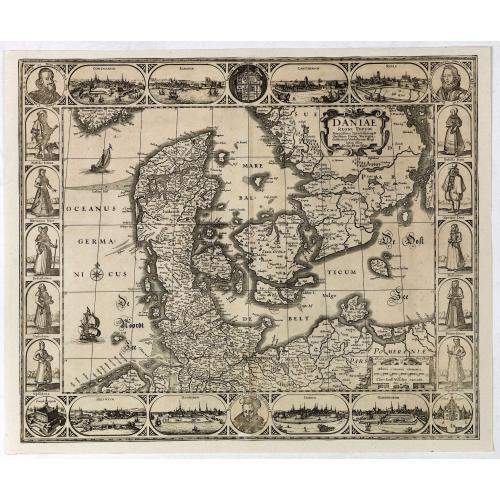 Second Edition, now for the first time with a date (1630), this rare map which - like that of Janssonius-Kaerius - is based on John Speed's map of 1626. The side borders ...
Publisher:
PISCATOR or VISSCHER,C.J.
Date:
Amsterdam, 1630