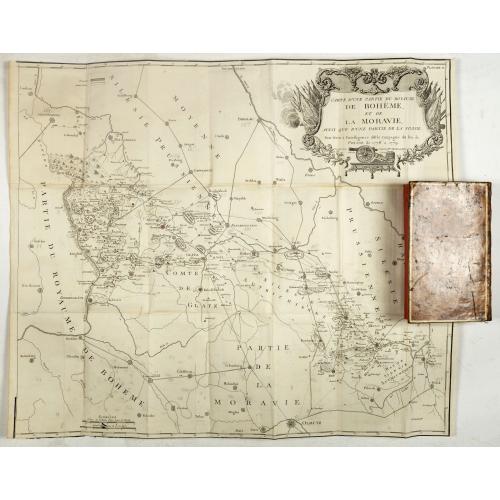 The book is illustrated with a two-sheet folding map "Carte d'une partie du Royaume de Bohême et de la Moravie ainsi que d'une partie de la Silésie". Prepared...
Publisher:
HOLTZENDORFF, baron de.
Date:
Geneva, Paris, Mérigot le jeune, 1784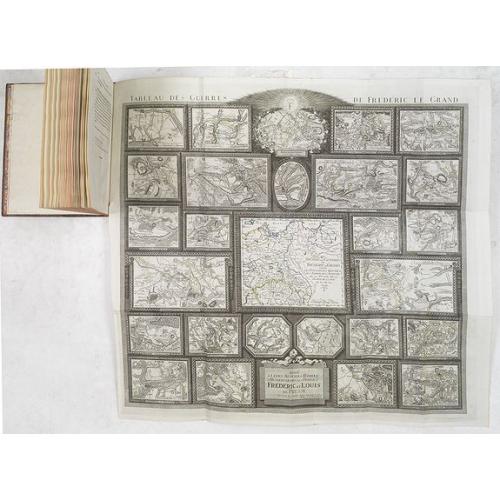 The book includes a large folded map "Tableaux des Guerres de Frédéric le Grand", showing a map of Prussia, with present-day Poland and Eastern Germany surrou...
Publisher:
MULLER, L.
Date:
Potzdam, Strasbourg, Paris, 1788