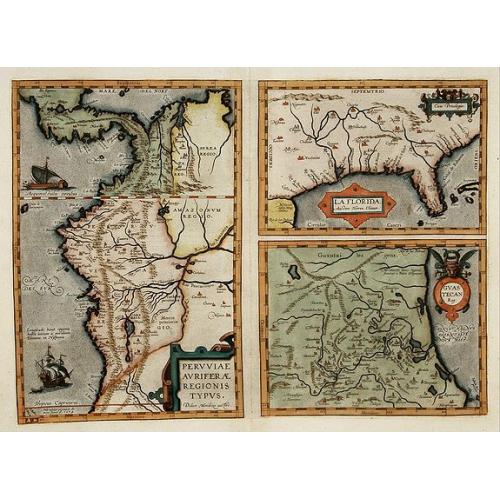 The Chaves map of Florida is a prime example of an explorer's map since it records the recent discoveries of Cabeza de Vaca, De Soto, and Moscoso. The map revealed little...
Publisher:
ORTELIUS, A.
Place, Date:
Antwerp, 1592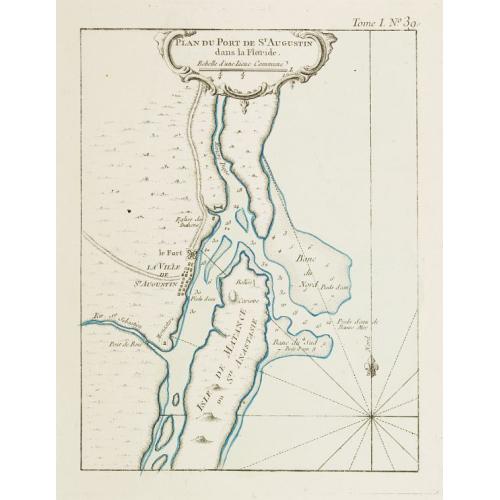 This chart shows a plan of the Port of St. Augustine in Florida.The only issue of this version of Bellin's map, slightly larger than the common version. Depths shown by s...
Publisher:
BELLIN, J.N.
Place, Date:
Paris, 1764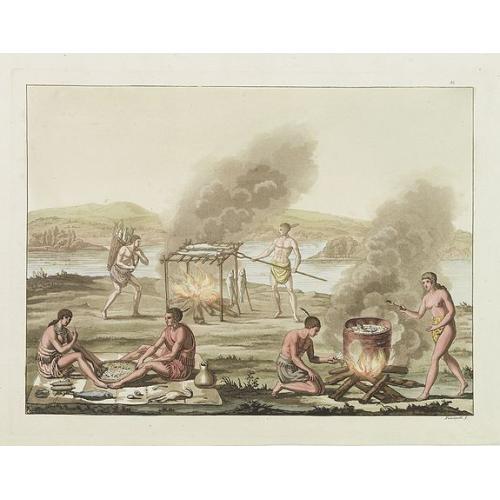 Aquatint depicting Florida Indian cooking engraved by Fumagalli. Plate N°54.From Giulio Ferrario's work Le Costume Ancien et Moderne ou Histoire du gouvernement, de la m...
Publisher:
FERRARIO, G.
Place, Date:
Milan, 1827