Ga naar de Nederlandse versie van deze pagina

Paulus Swaen Buy or Bid sale is now online
In our BUY or BID sale, you never pay more than the Buy price, and you can place bids at any price you think is right and fair.
---
This Buy or Bid sale contains 1000 fine maps, prints, posters, and medieval manuscripts, all sold with a certificate of authenticity.
The closing of the sale is on Tuesday 28 June at 4PM USA Eastern Time or
Amsterdam at Tuesday 28 June 22.00
Check your local closing time here
Buy or Bid items will be listed for 8 days. On the first day of the sale, users are only able to add items to their "My Buy-or-Bid" watch list.

Starting at 4.00 PM EAST (Amsterdam 22.00)  the following day up to the closing you may purchase an item at the Buy price.

Once the Buy price is accepted the sale for this item has closed.

If you do not wish to pay the Buy price you may also bid/offer lower on any item.
The "BidAsk spread" is used to define the gap between the (minimum accepted) bid and the ask (Buy) prices of the items.
Items that receive bids within the BidAsk Spread will be made available to the high bidder after the close of the sale.

Read more about how the Buy or Bid sale works.
---

Buy or Bid sale is now Online

offering 1000 maps of the World - America - Asia - Europe - Australia - Africa - Medieval Manuscripts - Prints - Posters, etc.
You may purchase an item at the Buy price and the sale is over or place a bid!
In our BUY or BID system, you never pay more than the Buy price and you can make bids at any price you think are right and fair.

Highlights

See a selection of highlights in the June sale.



Articles
See our short, we hope interesting articles, about items we offer in this current sale.


Most Popular Items
See which items attract the most action



No Reserve
Several items are sold without reserve and they sell for any placed bid.
Top Picks in Buy or Bid sale

Connecticut and Parts adjacent at Amsterdam. - COVENS / MORTIER jr. (Amsterdam, 1780)
A very nice example of this early map of the state of Connecticut and Long Island originally published in New Haven by Bernard Romans and later in Amsterdam.

BidAsk spread $ 22,500 - 30,000
The Covens and Mortier edition of Romans' map is the only surviving evidence of what was almost certainly the now lost second state of Romans' map of Connecticut, prior to the revisions in Litchfield County and New London County.
The Covens & Mortier edition is identical to the first state, except that it adds these contour lines. [
MORE
]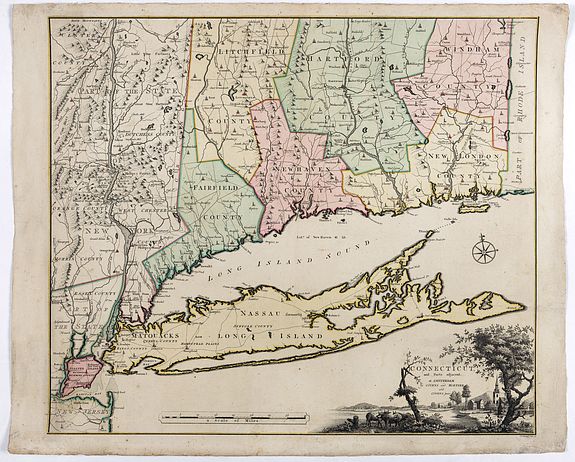 The Map Bar

Join the Every Tuesday metaverse map meeting 1 PM (EST) or Amsterdam 7 PM.
A one-hour chat meeting with another map enthusiast in this virtual bar with many maps on the wall. Discuss the latest discovered maps, rumors, and questions you might have. >>>>
 


Meta Map.gallery

We are all talking about NFT, and the Metaverse. Discover old maps in our MetaMap.gallery . Let us create your Metamap gallery free of charge and enjoy and share your map collection with your friends and other visitors.
The metaverse is more than just virtual reality.

Selling your maps, prints or posters
Do You Have Quality Antique Maps, old master prints or posters in Your Collection?
Among our clients are collectors, museums, and dealers from around the world who are all constantly looking for fine-quality items.
We have been in the map business for more than 42 years. Do a free valuation