Gerard Van Spaendonck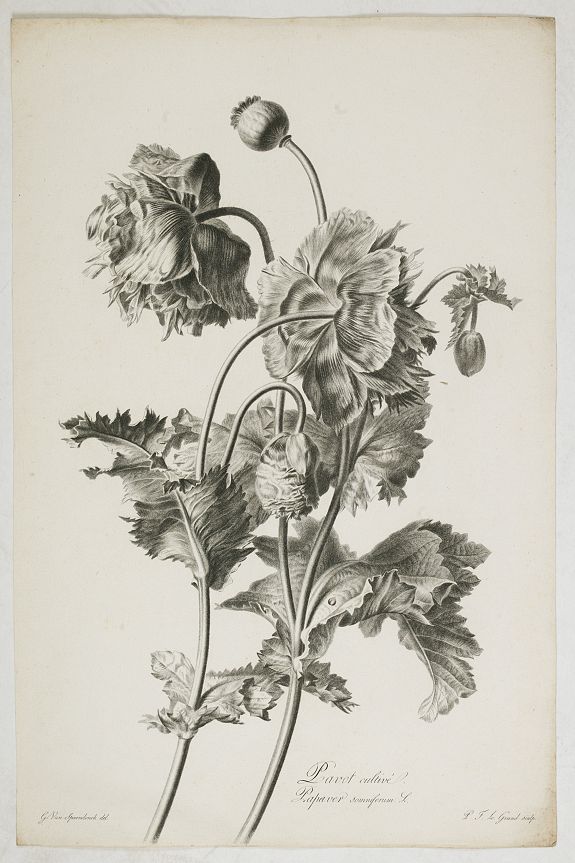 A native of Flanders, Gerard van Spaendonck studied under the decorative painter Guillaume-Jacques Herreyns in Antwerp in the 1760s. In 1769, he left for Paris and, having been appointed miniature painter to the newly crowned Louis XVI in 1774, he became a candidate for membership of the Académie Royale the following year, making his Salon début in 1777.


In 1780, he succeeded Madeleine Basseporte as professor of flower painting at the Jardin des Plantes, and the following year he was elected a member of the Académie. It was at this time that he began contributing to the Vélins du Roi, a series of botanical studies painted on vellum and one of the most important collections of botanical watercolors ever made.


Van Spaendonck eventually contributed over fifty works to this venerable collection. He exhibited two of these flower studies on vellum together with five oils at the Salon of 1783, and was highly praised by the critics.

In 1788 Gerard was appointed adviser to the Académie, and in 1795 he became a founder-member of the Institut de France. From 1799-1801, the twenty-four plates of his Fleurs Dessinees d'apres Nature (Flowers Drawn from Life) were published, engravings of supreme quality destined to be a bible for would-be flower painters. In 1804 he received the Légion d'honneur and the next year he was ennobled by Napoleon.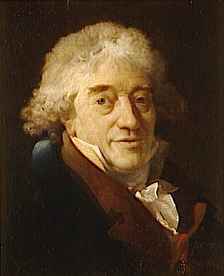 The basis of Gerard van Spaendonck's success, in common with other great flower painters, was a complete, technical mastery of flower painting, in all mediums, in every scale. It is the completeness of his attention to every minute detail, allied to elegance and refinement in composition, that accounts for his success and acclaim. Like Jan van Huysum, van Spaendonck perfectly understood how to adapt flower painting to the tastes of his day.
His work combines the traditional Dutch mastery of flower depiction with French sophistication and good taste. Spaendonck's Fleurs Dessinees d'apres Nature is one of the rarest of the great flower books, its images described by the great scholar Wilfrid Blunt as "magnificent drawings, brilliantly interpreted in stipple."

The luminosity of stipple engraving, a technique that van Spaendonck imparted to his pupil Pierre-Joseph Redouté, is particularly suited to the reproduction of botanical detail. It involved engraving a copper plate with a dense grid of dots that could be modulated to convey delicate gradations of color. (source : Arader Galleries)