The fine art of printmaking is concerned with the production of images by varying methods of replication onto paper, parchment, fabric or other supports. The resulting fine prints (impressions) are considered to be works of art in their own right, even though they exist in multiples.
Printmaking, encompasses woodcuts, engraving, etching, mezzotint, aquatint, drypoint, lithography, screen-printing.

The vast range of decorative, utilitarian and popular prints that grew rapidly alongside the artistic print from the 15th century onwards.
Fifteenth-century prints are sufficiently rare that they are classed as old master prints even if they are of crude or merely workmanlike artistic quality. A date of about 1830 is usually taken as marking the end of the period whose prints are covered by the term "Old Master Prints".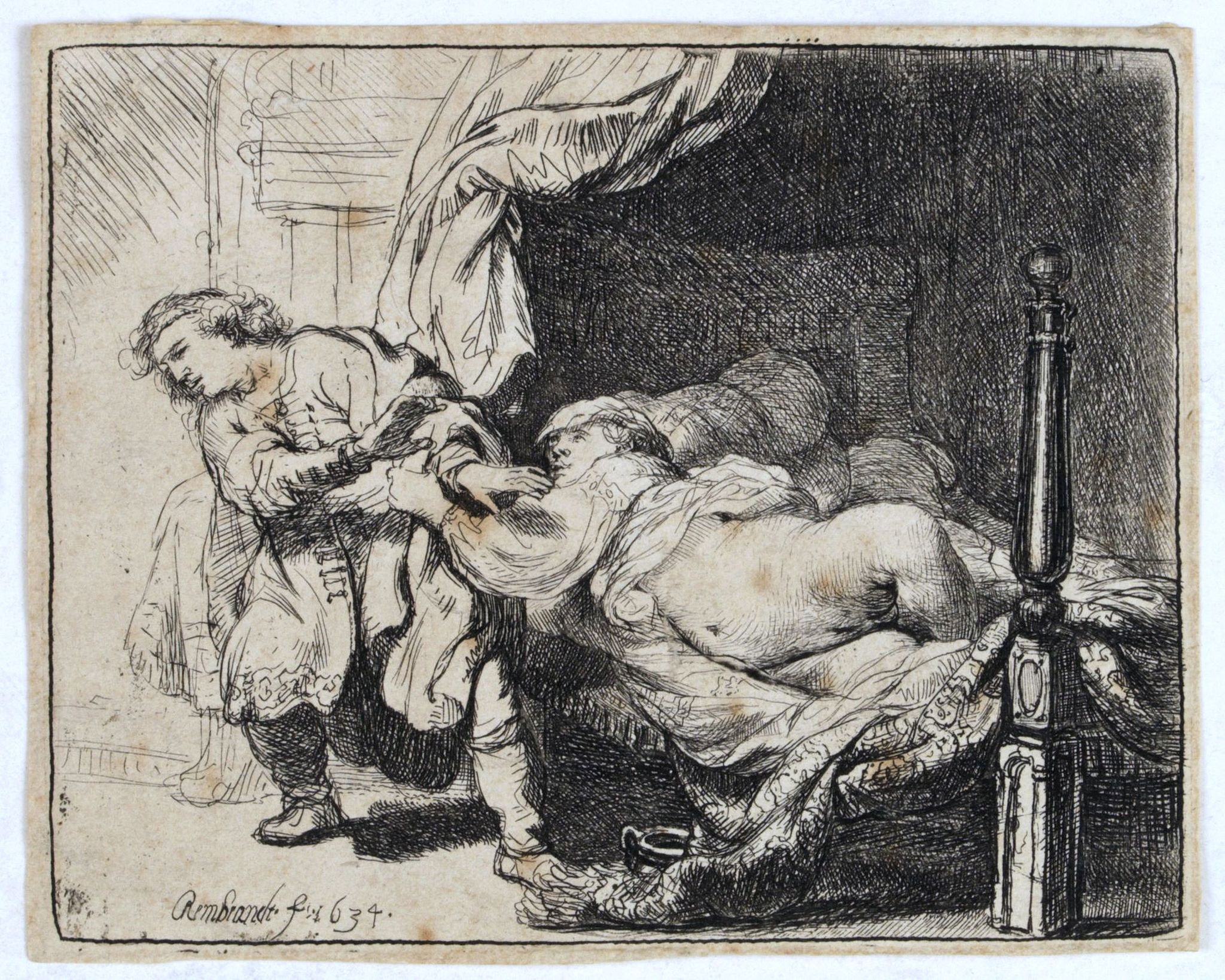 Old Master Prints
Following the invention of printing by the Chinese many centuries previously, fine art printmaking became established during the German Renaissance (1430-1580), during the early period of the Northern Renaissance.
Its leading exponents were the Old Masters Albrecht Durer (1471-1528), Martin Schongauer (1448-91), Rembrandt (1606-69) and Goya (1746-1828).
Go to old master prints section


Please contact us if you have an interest in consigning old master prints in one of our auctions. (Contact Form)

Belle Epoque Poster Lithography
The invention of lithography in 1799 (using a matrix of fine-grained limestone) by the Austrian printer Alois Senefelder did bring new possiblities to artists.
In 1860s, the appearance of large numbers of Japanese prints in Europe attracted many famous painters of the Impressionism and Post-Impressionism movements into lithography, including Edgar Degas, Toulouse-Lautrec, Paul Gauguin, Félix Vallotton and the American artist Mary Cassatt. Then, after Jules Cheret (1836-1932) invented his "three stone chromolithographic process", poster art suddenly became high fashion, especially in 1866, making low-cost colour posters a reality.
Japonism and the arrival of colourful Japanese Ukiyo-e woodblock prints, plus the emergence of the Czech lithographer Alphonse Mucha (1860-1939) gave a huge boost to Belle Epoque Art Nouveau chromolithography, as the functionalist designer Leonetto Cappiello (1875-1942) did for poster art in the years 1903-23.
Go to the poster section >>>
Twentieth Century Printmakers
Pablo Picasso was the supreme exponent of contemporary graphic art. He produced over 1,000 prints, including etchings, engravings, drypoints, woodcuts, lithographs and linoleum cuts. Georges Braque produced numerous Cubist etchings, while Henri Matisse created a large number of lithographs as well as several outstanding line etchings and cutout prints. The French Expressionist Georges Rouault was noted for his Miserere et Guerre set of etchings.
Marc Chagall produced a significant body of graphic art including illustrations of the Bible. The witty colour etchings of Joan Miro, as well as the collage prints of Max Ernst were also highly influential.
Go to the Twentieth Century Printmakers section
Marianne Hermann is responsible for the poster and contemporary graphic art sections and she has been working in the field of communication and marketing for seven years and she obtained a degree in communication with a specialization in the cultural field. Before working in the art market, she worked for various companies, including multimedia, cosmetics and press. Four years ago she specialized in posters and modern graphic art.
Please contact us if you have an interest in consigning posters or contemporary graphic art in one of our auctions. (Contact Form)



Maps, Atlases and Globes
Paulus Swaen old Maps and Prints specializes in maps, atlases and globes from the 16th - 18th century. Our firm has an ample stock of maps of all parts of the world, produced by renowned cartographers, such as Ortelius, Mercator, Blaeu, Janssonius, Hondius, Visscher, de Wit, etc.
Furthermore we are dealing in atlases, globes, travel books and Medieval manuscripts.
Go to world map section or the general catalogue.


Pierre Joppen is the founder of Paulus Swaen and since the foundation in 1978 Pierre specializes in maps, atlases and globes from the 16th - 18th century. His knowledge of Dutch early mapmakers, colouring techniques by 18th century colourists as Dirk Jansz. van Santen is world-renowned. Originally trained as a graphic designer he has a keen eye the esthetic aspect of engraving and map making.

Ian Williams is our UK based map cataloguer and he has 28 years experience in the map trade. Please contact us if you have an interest in consigning maps, atlases or prints in one of our auctions. (Contact Form)


Paulus Swaen Auction
From Old Master prints by Rembrandt, maps by Willem Blaeu to Twenty century prints by Chagall and Miro. By Paulus Swaen Auction and Gallery you will find five centuries of grafic art. Items are offered in our monthly auctions or available at immediate sale !
See our auction agenda >>>


Consigning old master prints, maps, modern prints and posters
We will gladly consider any collectible old master print, map, atlas, print, poster or Medieval manuscript for consignment to a future sale or direct purchase. Whether you are a collector or dealer we gladly discuss options. We suggest that you provide us with a description and picture of the item or send us an email with pictures to info@swaen.com
Please contact us and do not ship materials to us without having contacted us beforehand.
More info here >>>

We offer the following prints.