Articles about Prints

We hope the following short articles are of interest to our users.
The fine art of printmaking is concerned with the production of images by varying methods of replication onto paper, parchment, fabric, or other supports. The resulting fine prints (impressions) are considered to be works of art in their own right, even though they exist in multiples.
Printmaking encompasses woodcuts, engraving, etching, mezzotint, aquatint, drypoint, lithography, screen-printing.

Click on the image or the title to open the article.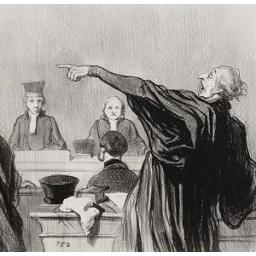 Honoré Daumier was born 26 February 1808 in Marseille and died 10 February 1879 in Valmondois.  Known as the "Michelango of Caricature", Honoré Daumier was a prolific painter, printmaker, sculptor, and caricaturist. He produced over 4, 00 lithographs in his lifetime, which was known for their satires of political figures and the behavior of the bourgeois in society. As a boy, he showed an inclination towards art, which his father tried to discourage, and so he put him to work as an usher. But, Daumier's talents could not be dissuades, and he later works at a bookseller, eventually landing in the employ of Alexandre Lenoir, an artist and archaeologist, and becoming his protégé. It was here that he began making his first attempts at lithography and began a career producing plates for music producers and advertisement illustrations.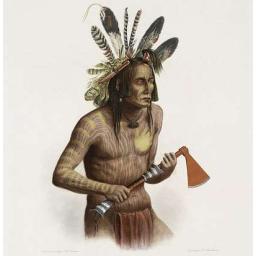 Karl Bodmer, painter of perhaps the finest of all Plains Indian portraits, was born on February 11, 1809, in Zurich, Switzerland, where he received artistic training from his uncle, landscape painter and engraver Johann Jakob Meyer.
In 1832 naturalist and explorer Prince Maximilian of Wied-Neuwied contracted Bodmer's services for an expedition to North America. Their journey lasted from July 1832 to July 1834, but the most important phase began in April 1833, when they set out on a voyage up the Missouri River by steamship and, later, keelboat.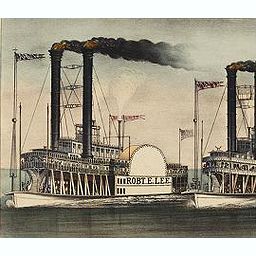 Currier & Ives was a New York publishing firm that produced and sold thousands of impressions of more than 7,000 different lithographic prints during the latter half of the nineteenth century. One of the most prolific printmaking concerns of its time, the firm originated with Nathaniel Currier (1813-1888) whose shop issued its first lithographs in 1835.
In 1852 Nathaniel Currier was joined by his brother-in-law, James Merritt Ives (1824-1895). The firm operated until 1907."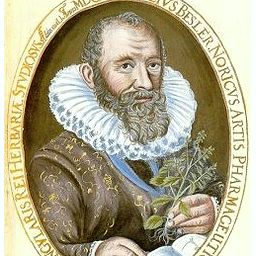 Basilius Besler was a pharmacist in Nuremberg who set up his own botanical gardens, and developed a comprehensive collection of natural history specimens, and was soon known as a botanist and collector of natural history specimens. He described his then famous, natural history showcase in two books. He was in charge of the bishop's gardens in Eichstätt, and in 1609, Besler wrote a description of the garden, he created for the bishop of Eichstätt. In 1611, the Prince Bishop of Eichstätt in Germany was already terminally ill when he determined to record for posterity the the spectacular garden he'd created at his palace in Bavaria with plants from around the world.
Eichstätt was the first major European botanical garden outside Italy.