After the closing of the auction
During and after the close of the auction your Personal bid page

shows your successful, unsuccessful and under reserve bids.
The online Invoice will be available 12 hours following the auction closing. A copy will be emailed also.

What happens with the unsold items?
Unsold items are no longer available after the auction has closed.

When will my items ship?
We try to ship out as soon as possible however due to the large volume of items to be shipped, this may take up to 3-10 days after we have received payment. You are informed by email about the shipping date and tracking/registration number.

Step 1 : Click here to view Bidding Status or Your Invoices.
Step 2 : Double Check your billing and shipping address and add special shipping instructions if needed.
Step 3 : Check your Invoice page and select an invoice. available 12 hours after the auction close.
You will find a link to generate the certificate in your online invoice. Alternatively, we can provide a printed certificate and include it with your shipment.
In case you prefer a printed certificate please select Include printed certificate.
Step 4 :
You may pay the invoice in US$ or Euros by Visa / Mastercard, PayPal, Bank wire, iDEAL or US$ check. The links are provided on your invoice!
The conversion from dollars to euros is made at a middle rate valid at the closing of the auction.

Once you have paid, your items will be shipped within 7-10 business days.
At the time of shipment, you will receive an email with the shipping date and the method of shipping.



SHIPPING
A flat shipping fee of $ 30 / € 25 is added to each shipment. This covers :
- International Priority shipping to North America, Europe.
- For South America, Australia, New Zealand, Thailand a shipping fee of $ 50 will be charged.
Packing and Insurance (up to the invoice amount) are included.
Shortly before shipment, we will email you a shipping notification with an internal tracking number.
Check carefully the shipping address! Please update your ship to address here and contact us immediately about your update.

Items are shipped usually a few days after payment is received. "International Registered Priority mail" takes (depending on the country of your residence) up to 7-10 days to arrive.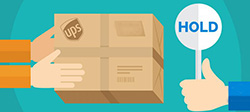 Hold Shipment option
At no additional charge, Paulus Swaen allows you to put your shipping on hold. This can be incredibly convenient for people who want to buy several items at different auctions and ship them together. The service is free and you pay only one shipment fee.

Tracking "International Registered Priority mail"
At shipping, we send you a tracking number so that you can follow the parcel during transit.
Read more or Shipping Help Page.

Only DHL, FedEx or UPS, provides a 3-day courier service and has accurate life online tracking. The costs are $ 50-75 for a standard parcel.
Your tracking number will be E-mailed shortly before shipping.

Maps are usually shipped in solid tubes. For parcels of more than 2kg, an additional fee applies. You are billed at the prevailing postal rate.
If you have your own account with FedEx, DHL or UPS we can send using your account and no shipping fee is added to your bill.
If your parcel happens to be in transit for 3 weeks you have to contact us and we will place an official parcel trace request at the local post office. Such a trace may take about 2 weeks before a response is received.

In Client Center you can update your shipping preferences.