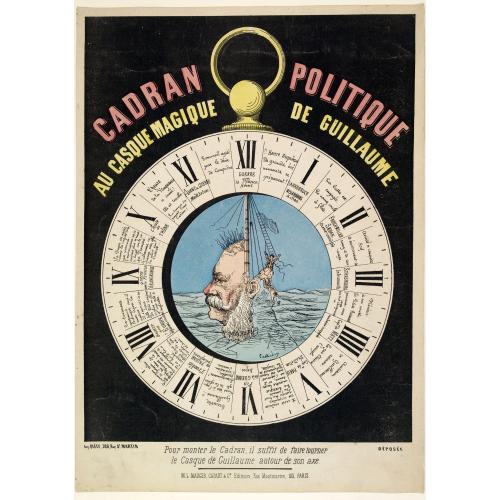 A rare broad sheet about the Franco-Prussian War. Showing a large clock with in the center William I, the German Emperor, surrounded by 12 stages of the war.Printed by Gi...
Publisher: MAUGER, M.L. / CAPART & Cie.
Date: Paris, c.1872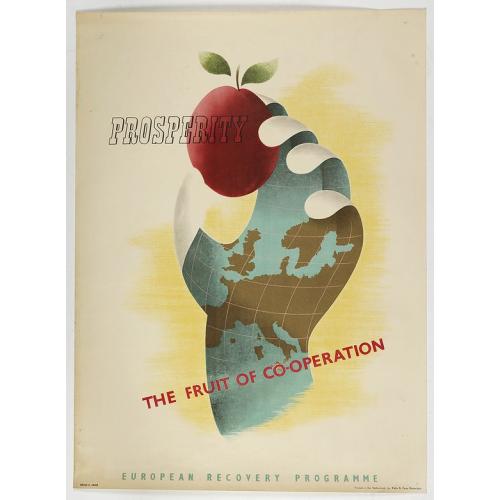 NATO poster for European Cooperation by Brian E. Dear. On the poster the slogan "Prosperity the fruit of cooperation". The poster is showing a hand holding an a...
Publisher: DEAR, B.
Date: Kühn & Zoon Rotterdam, 1950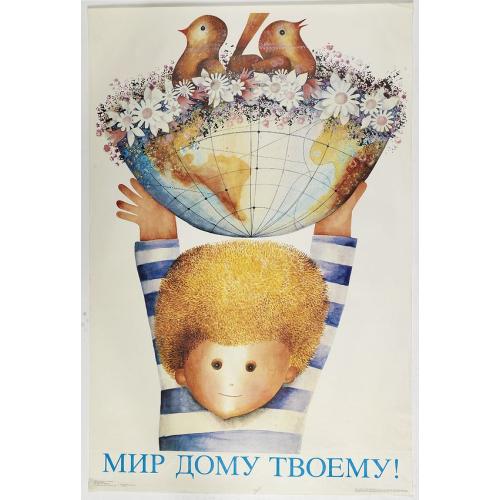 USSR propaganda poster, with the slogan "protect de globe". A child holding a globe with flowers and birds.
Publisher: ANONYMOUS
Date: Russia, 1989