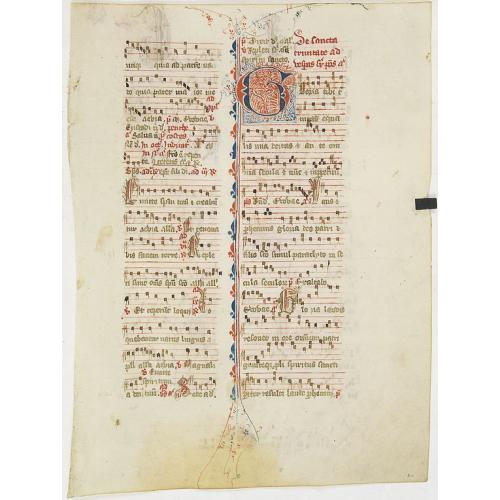 A more than 600 years old antiphonary leaf, written in Besançon, in 1370. Musical notation on 4 bars, the staves are in red and the notes in black: numerous pen-flourish...
Publisher:
ANTIPHONARIUM
Date:
Besançon, 1370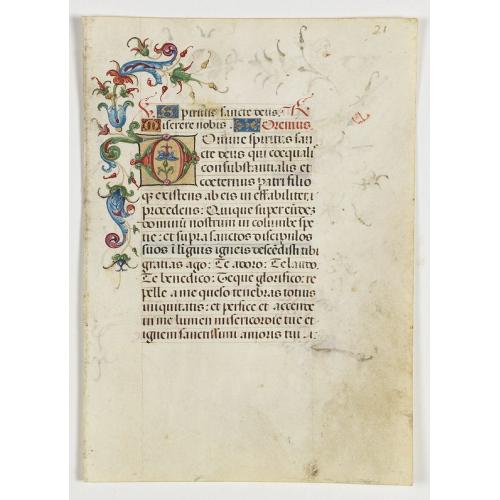 A leaf from an Italian Book of Hours, written on vellum in the neighborhood of Ferrara, around 1480.The decorations of this leaf are extraordinary : the bouquet of flower...
Publisher:
BOOK OF HOURS
Date:
Italy, Ferrara, ca.1480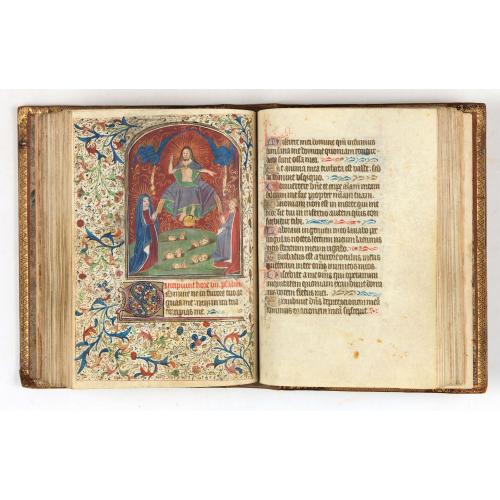 Contents of the Book of Hours : 1. ff. 2-7 : Calendar. In red and brown ink. Justification 115 x 75 mm. 2. ff. 8-11 : 4 passages des Evangiles : - Saint Jean 1, 1-...
Publisher:
BOOKS OF HOURS
Date:
c.1480