Willem Blaeu's guide to the making of globes, first published in 1620, here reprinted by his son, Joan.The book consists of two parts; volume I : Astronomical principles ...
Publisher:
BLAEU, W.
Date:
Amsterdam, 1655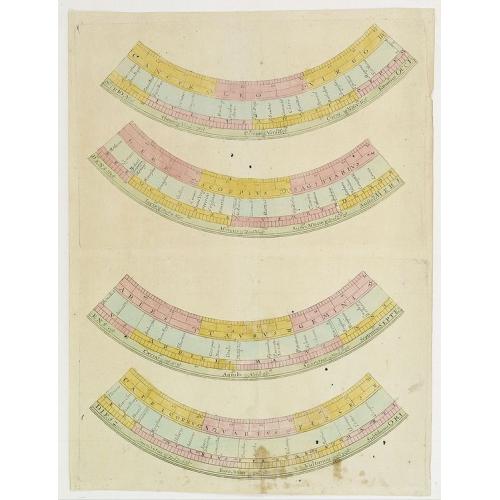 Printed horizon ring for a 28cm diameter German globe. The ring is divided in quarters, and engraved two by two on one copper plate. The size of the paper is 44 x 33cm. T...
Publisher:
ANONYMOUS
Date:
Germany, 1720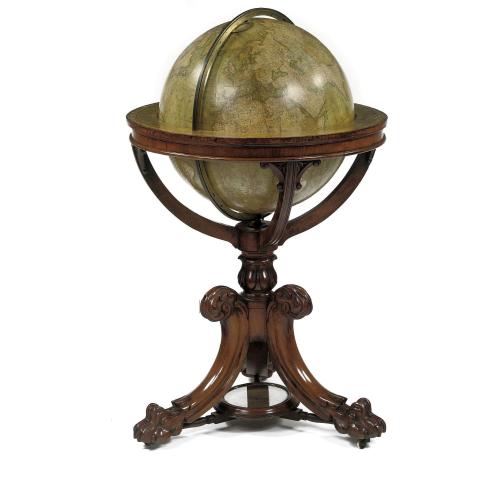 A very impressive Victorian 20-inch Library globe on an exceptionally carved mahogany tripod stand with scrolling acanthus legs terminating in claw feet joined by turned ...
Publisher:
NEWTON and SON
Date:
London, January 1, 1867