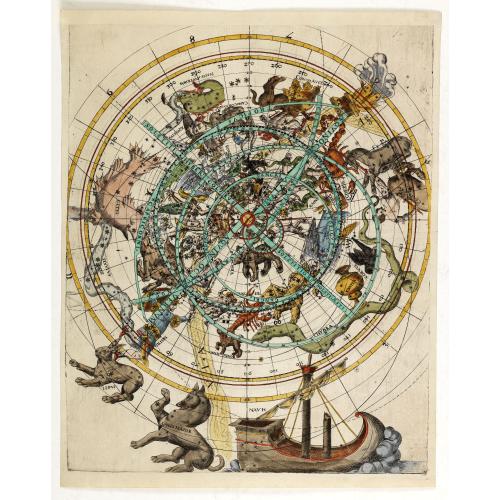 Probably by the Vienna astronomer Melchior Klayber who used the Copernican precession theory, which is closely connected with the chart (Ptolemy - 6° 40' and Ptolemy - 5...
Publisher:
KLAYBER, Melchior ?
Date:
Vienna, ca. 1569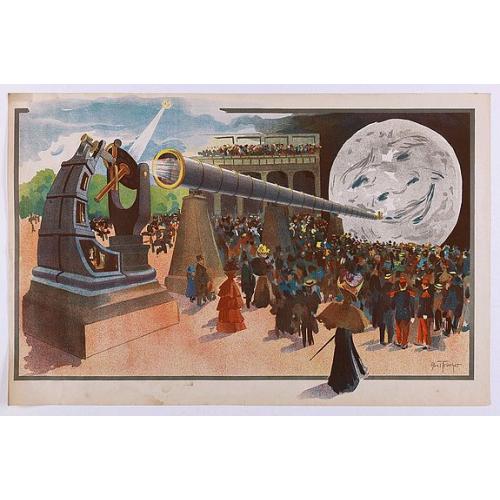 Original lithograph poster for "Paris Exposition Universelle" held between April and November, 1900, which received 50 million visitors. In 1899, director Geor...
Publisher:
TRUCHET, A.
Date:
Paris, c.1900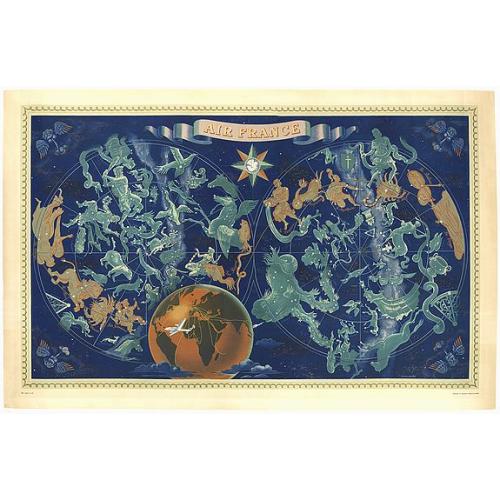 Original pictorial lithograph advertising planisphere poster from AIR France. The poster has a black background. In the lower right below the border '016/P/AF Printed in ...
Publisher:
BOUCHER, L.
Date:
Imprimerie Perceval, Paris, ca. 1950