Search Listings matching "islamic-cartography"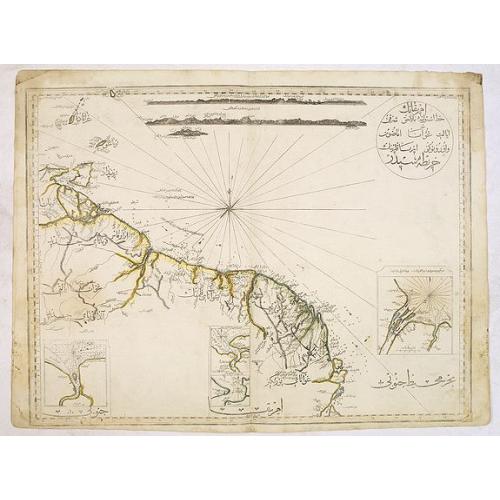 Very rare Ottoman printed map of Guyana, Suriname and Amapa. With Trinidad, inset map of the mouth of the Rivers Essequibo, Courantyne, Suriname with Paramaribo, etc.From...
Publisher:
RAIF EFENDI
Place, Date:
Üsküdar (Istanbul), 1803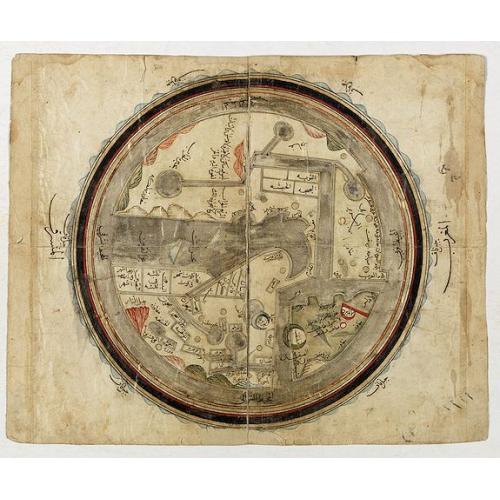 World map in manuscript. Drawn on paper with watercolor, ink, gouache and gold highlighting. World map in manuscript with inscriptions in Arabic showing a map of the worl...
Publisher:
ISAL-ISTAKHRI, after
Place, Date:
Ottoman province, c. 1820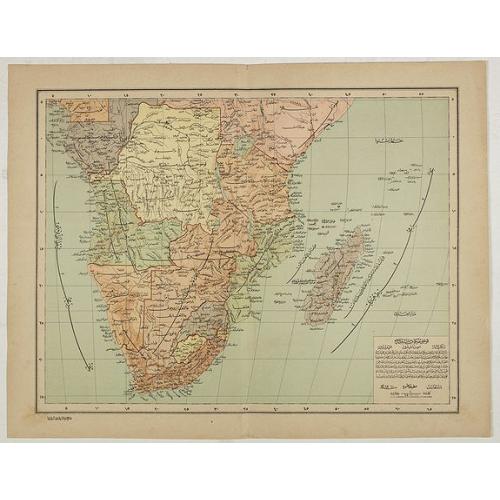 A fine Ottoman map of Southern Africa from Ali Şeref Paşa's rare "Yeñi coġrafya aṭlası", published by the press of Matbaa-i Amire, the successor of İb...
Publisher:
Ali ŞEREF PAŞA (also Hafız Ali Eşref, d. 1907).
Place, Date:
Beyazit, Istanbul: Matbaa-i Amire 1311 or 1895