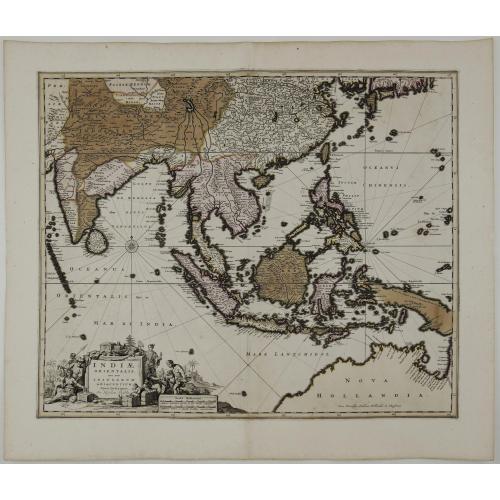 Detailed map of East Indies, extending from India to northern Australia. A decorative title cartouche, comprised of a carved stone block, surrounded by oriental figures, ...
Starting Bid: $1400
Publisher:
VISSCHER II, N.
Date:
Amsterdam, c. 1670
A scarce Real Compañia de Filipinas 250 Pesos deed issued in 1785. Share nº 27324, hand signed by several company officials.Engraved by Fernando Selma (1752-1810) after...
Highest Bid:

$960

/ ≈ €902
Publisher:
REAL COMPANIA DE FILIPINAS
Date:
Spain, 1785
1 bid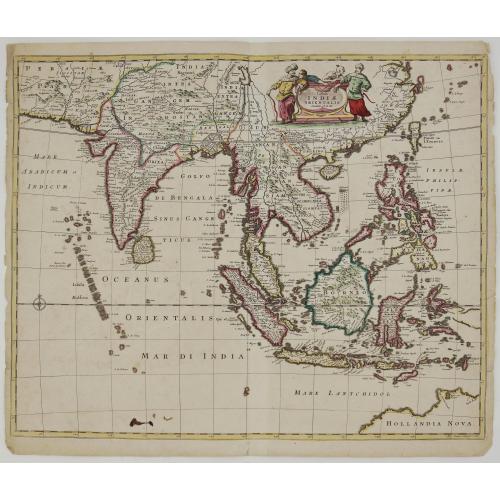 Detailed map of East Indies, the first of three maps of the East Indies that de Wit produced. It extending from Persia to northern Australia including the Philippine arch...
Starting Bid: $800
Publisher:
De WIT, F.
Date:
Amsterdam, 1662