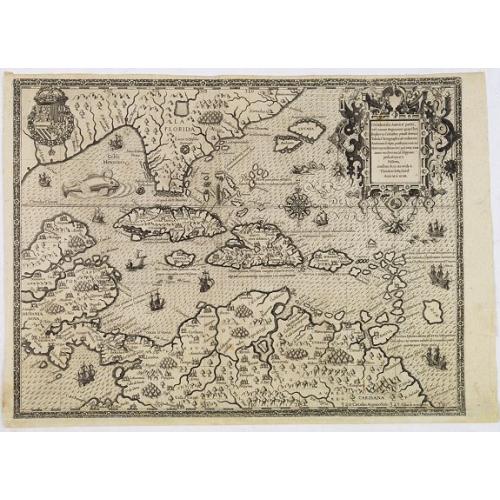 The most beautifully engraved early map of the Caribbean, including Florida and the Southeast. The map includes representations of Columbus' ships and various notes regar...
Publisher:
DE BRY, Th.
Date:
Frankfurt, 1594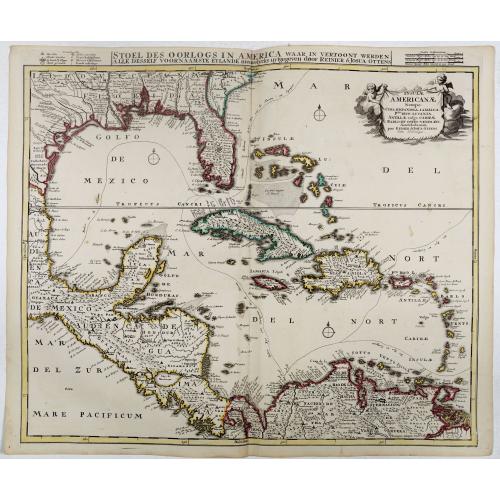 Large impressive map of the West Indies with the Gulf of Mexico and Florida. The map shows prominently in the center Cuba, Haiti, the Bahamas and Florida, which is here m...
Publisher:
OTTENS, R. and J.
Date:
Amsterdam, c. 1720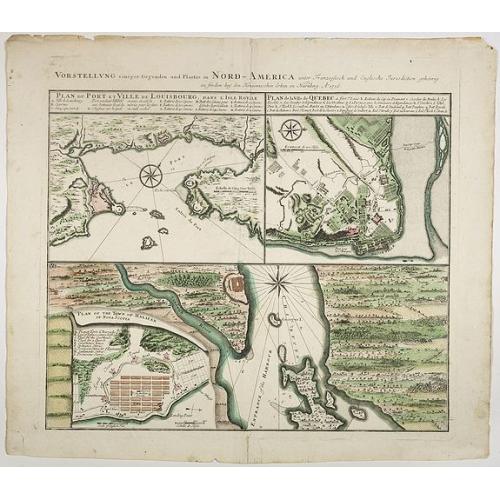 The title of the map in English: Picture of some surroundings and towns under French and English jurisdiction. With town plans of Louisburg on Isle Royal, Quebec and Hali...
Publisher:
HOMANN HEIRS.
Date:
Nurmberg 1756