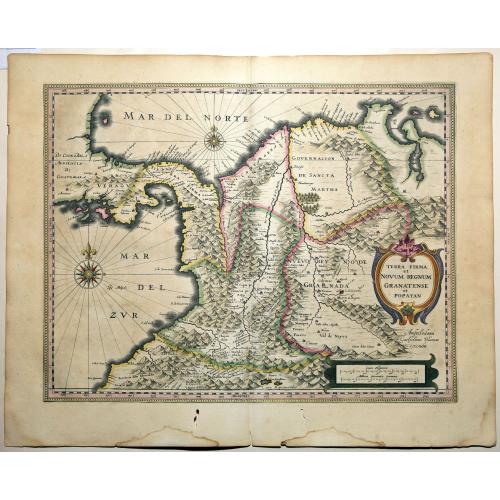 A handsome map of modern-day Panama and Colombia. The cartouches and decoration are colored in an artistic way. Very fine and rare with this type of coloring.From "l...
Publisher:
BLAEU, W.
Place, Date:
Amsterdam, 1635-1638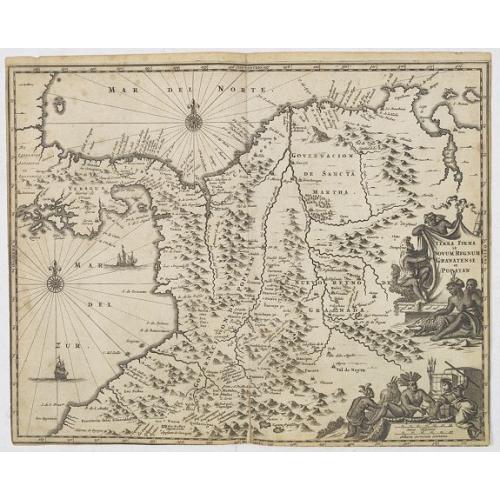 Detailed map of Panama and northwestern South America derived from the Blaeu/Jansson map of the regionFeaturing ships at sea, two compass roses, and two cartouches depict...
Publisher:
MONTANUS, A.
Place, Date:
Amsterdam, 1673