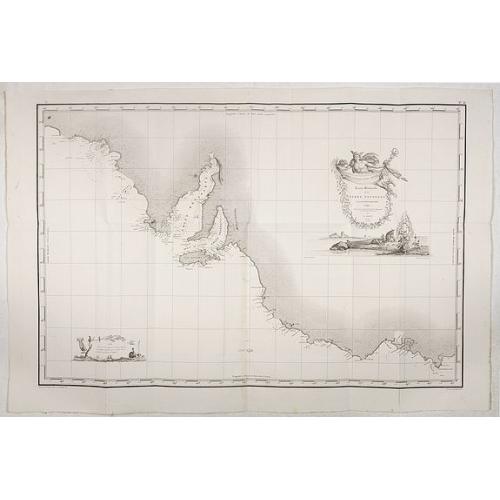 Fine map of part of Australia prepared by Louis Freycinet during his voyage under Captain Thomas Baudin in 1800-1803. The longitude is calculated from Paris.The cartouche...
Publisher:
FREYCINET, M.L.
Date:
Paris, Imprimerie Royale, 1811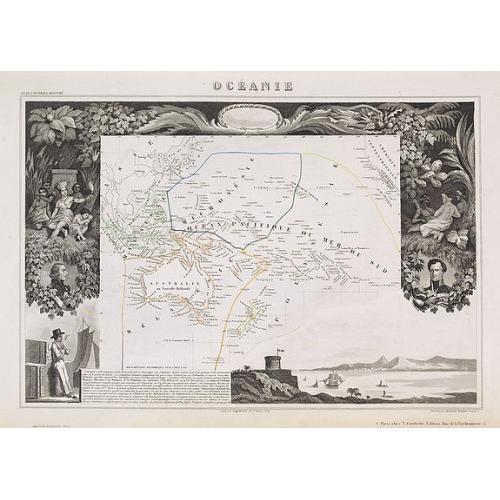 A very decorative 19th century map of the Pacific Ocean, with hand colored lines indicating the extent of Polynesia, Mirconesia, Melanesia, and Malaysia (or Southeast Asi...
Publisher:
LEVASSEUR, V.
Date:
Paris, 1850