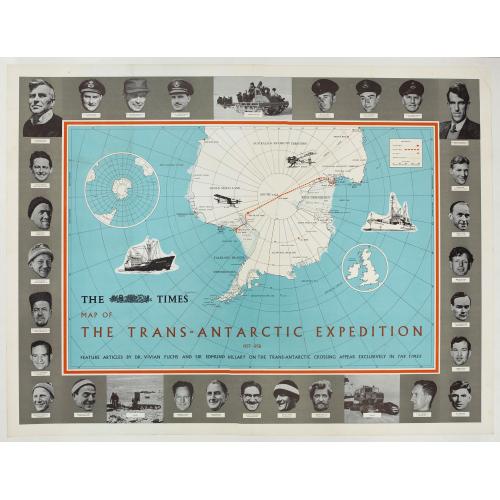 Original vintage advertising poster - The Times Map of the Trans-Antarctic Expedition 1957-1958 Feature articles by Dr Vivian Fuchs and Sir Edmund Hillary on the Trans-An...
Publisher:
ANONYMOUS
Place, Date:
England, 1960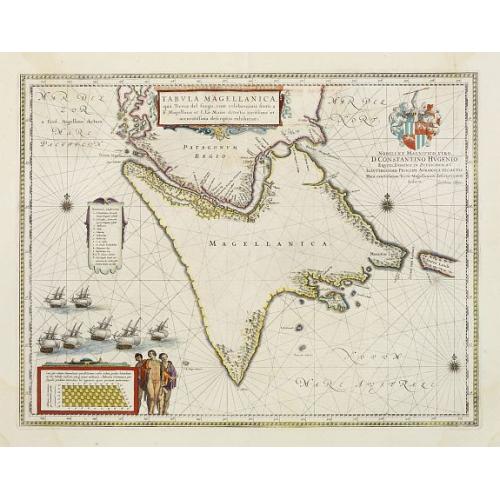 A map with Willem Blaeu's signature, but published by his son Joan, of South America's extremity with the Strait of Magellan and Le Maire Strait.The coastlines are depict...
Publisher:
BLAEU, J.
Place, Date:
Amsterdam, 1658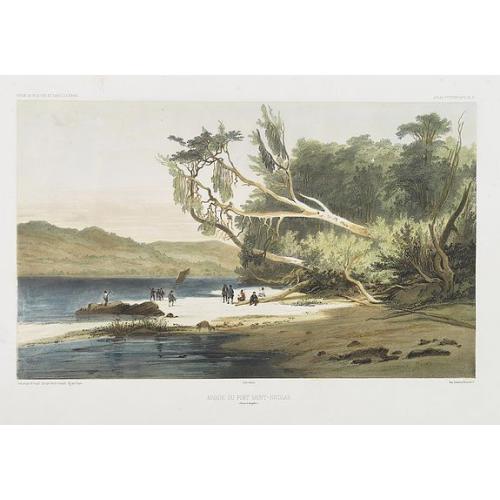 Exquisite contemporary colored lithograph of Port Saint-Nicolmas Bay in most southern part of South America, with Dumont D'Urville's officers making landfall. Drawn by E....
Publisher:
DUMONT D'URVILLE, J.
Place, Date:
Paris, 1846