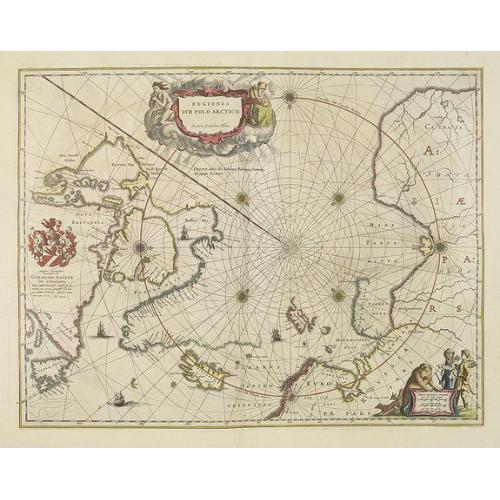 One of the many cases of duplication by the firms of Blaeu and Hondius/Jansson. In this case, Blaeu has copied Janssonius's map of 1637. It depicts rhumb lines radiating ...
Highest Bid:

$830

/ ≈ €789
BidAsk spread: $900 - $1350
Publisher:
BLAEU, W.
Date:
Amsterdam, 1640
2 bids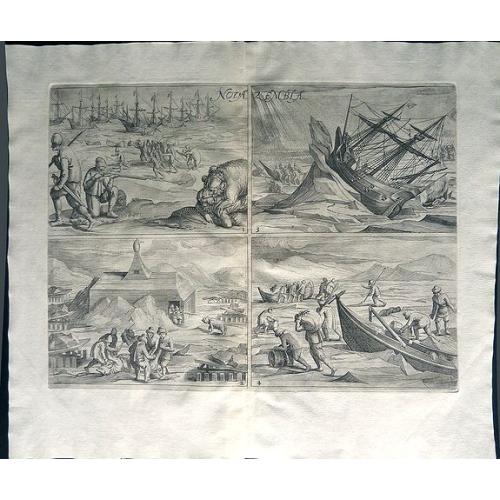 From the diary of Gerrit de Veer published in 1605, adventures during the search of the Northeast passage. The first vignette shows a man being mauled by a polar bear, wh...
BidAsk spread: $120 - $159
Publisher:
Commelin
Date:
Amsterdam, 1651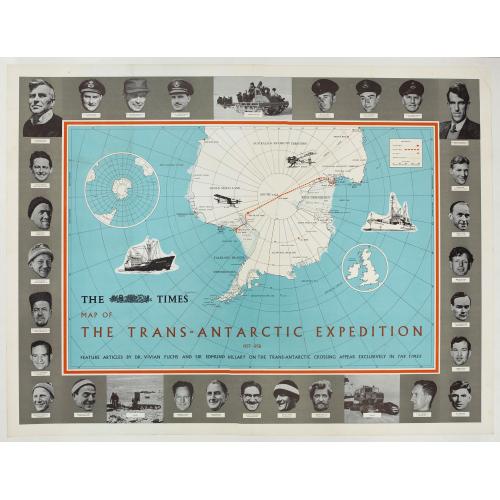 Original vintage advertising poster - The Times Map of the Trans-Antarctic Expedition 1957-1958 Feature articles by Dr Vivian Fuchs and Sir Edmund Hillary on the Trans-An...
BidAsk spread: $1400 - $1800
Publisher:
ANONYMOUS
Date:
England, 1960