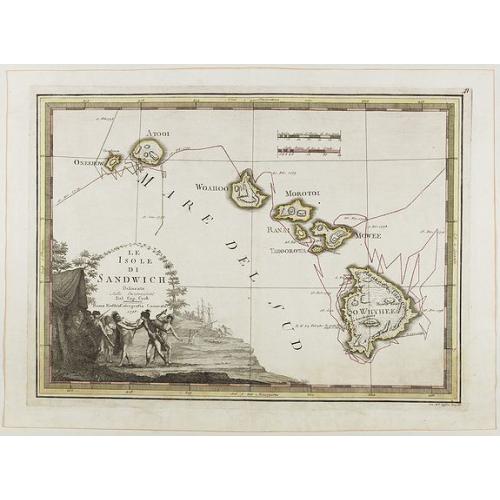 FIRST EDITION on laid paper. Cassini's splendid map depicts Sandwich islands, old name for Hawaii islands, at the end of the eighteenth century. The splendid cartouche ...
Publisher:
CASSINI, G.M.
Date:
Rome, 1798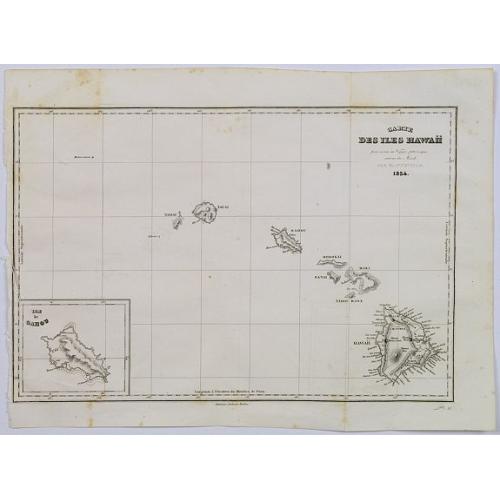 A lovely small map of the complete chain of Pacific islands known today as the Hawaiian islands, from Dumont d'Urville's atlas "Voyage pittoresque autour du Monde.&q...
Publisher:
DUMONT D'URVILLE, Jules.
Date:
Paris, 1834