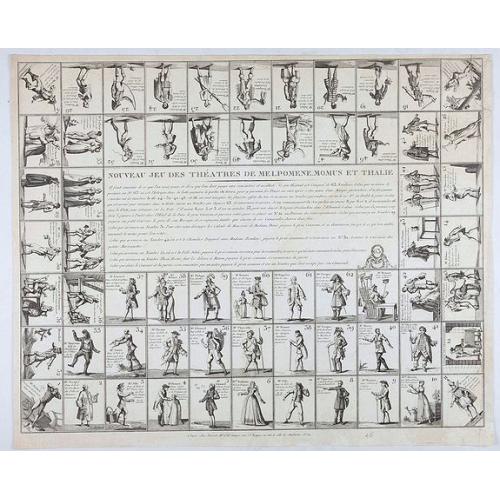 Game board with 63 numbered pictorial compartments, each showing an actor or actress in role, lettered with his or her name, the name of the character, the play and the t...
Highest Bid:

$300

/ ≈ €285
BidAsk spread: $400 - $600
Publisher:
COCHIN, N. / BASSET.
Date:
Paris, ca. 1810
1 bid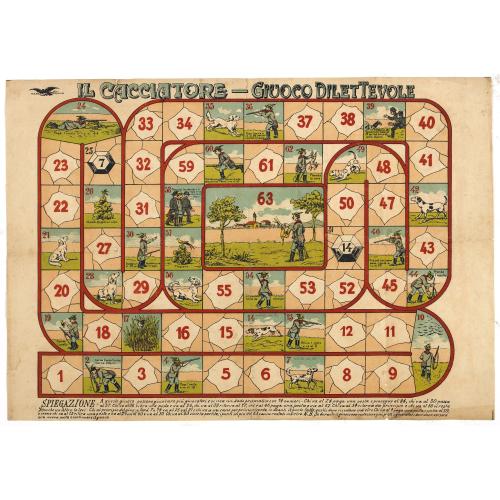 Game of the Goose with 63 numbered boxes, rules in the lower margin. In this game more players can play and a prismatic die is used with 14 numbers. Whoever goes to the 2...
Highest Bid:

$100

/ ≈ €95
BidAsk spread: $150 - $200
Publisher:
MARCA AQUILA.
Date:
Milan, ca. 1900
1 bid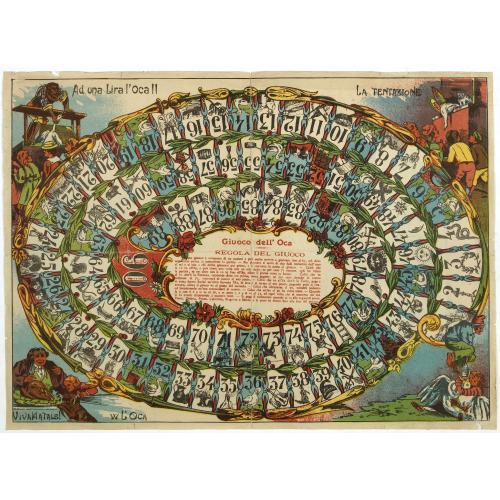 Uncommon Italian Game of the Goose in 90 boxes. In rules of the game are explained as follows: "REGOLA DEL GIUOCO: Questo giuoco è composto di 90 numeri e può serv...
BidAsk spread: $200 - $250
Publisher:
MARCA AQUILLA
Date:
Italy, ca. 1900