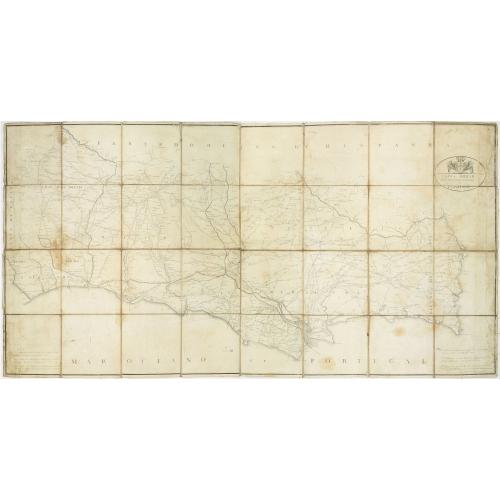 Rare road map of Portugal in a scale of ca 1:470000. At the bottom right and left legends in Portuguese and French. Engraved by Romão Eloy de Almeida, who was a Portugue...
Publisher:
DE ALMEIDA, R.E.
Date:
Lisbone, 1808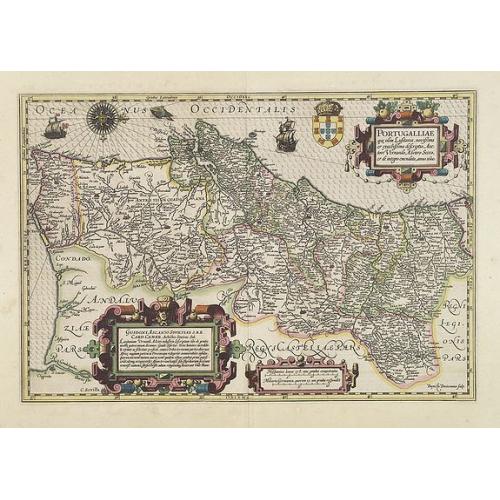 The best-known map of Portugal, after Alvares Secco (1560), orientated west to the top of the sheet. Secco's map was copied by many mapmakers and publishers for upwards o...
Publisher:
MERCATOR, G. / HONDIUS, J.
Date:
Amsterdam, 1628