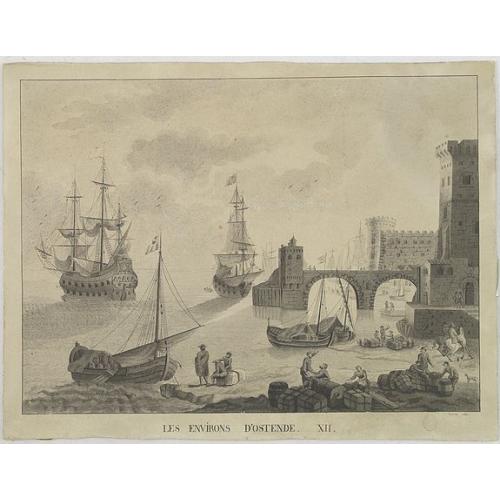 Beautiful view of Oostende. A somewhat fanciful depiction of the harbor of Oostende, with merchant on the foreground and large vessels in the sea. The item is signed (Dre...
Publisher: DREVON
Date: Belgium, c. 1811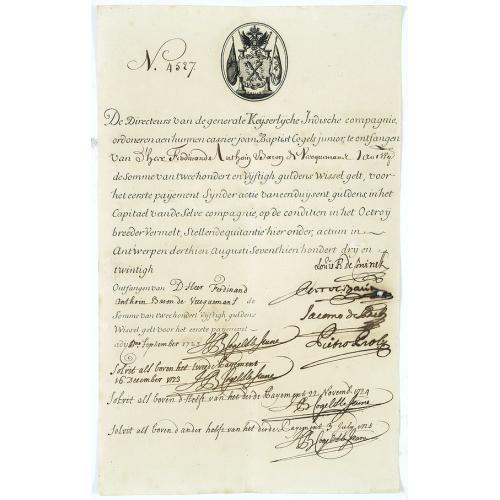 Upper left hand corner share number 4527 in manuscript. In top emblem of the Ostend Company in copper engraving. Text: De Directeurs van de generale Keijserlijche- Indisc...
Publisher: OSTEND COMPANY
Date: Antwerp / Ostend 1723